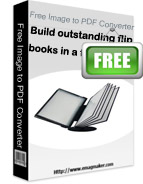 FREE
For Windows 7, Vista, XP

Free Image to PDF Converter
Totally free software to convert images of different formats to PDF document!
Useful and helpful freeware to convert images to PDF files.
It is powerful enough to meet your needs.
You don't need to pay any penny to download and use.

If you need to edit your currrent PDF files, you can reference to our version: PDF to Flash Magazine.
Download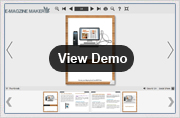 Flash Player 10.0+
PDF is a good way to protect and save documents. You may need to convert images to PDF files sometime. Today, we recommend you a very useful application for you. It would help you a lot. It is applicable to different image formats, such as JPG, TIF, PNG, and GIF.
Let's know more about this software by learning the operation processes now.
Step1:
Install the software in minutes;
Open the Image to PDF Converter as below;
Click "Add Images" to add images that you want to convert.

Step2:
Click "Settings" button to do the settings;
Define the Output Mode, if you want to merge all the images to a PDF file, you can choose "Build to Single PDF file", or choose "Build to individual PDF file" in contrast;
Define Output Path for your files;
You can also add information to the document in this window.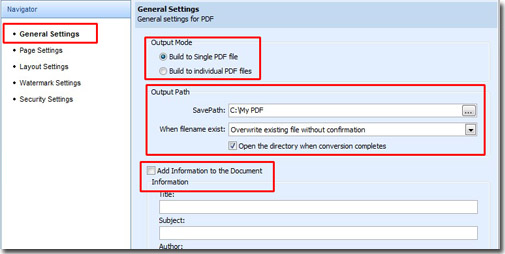 Step3:
Set the page Size, Units, Graphic and orientation in the "Page Settings" panel;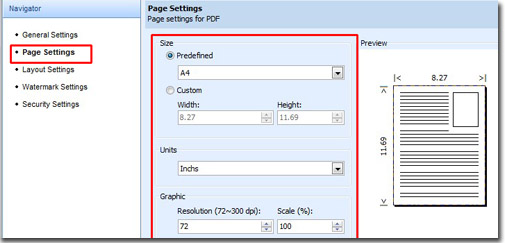 Step4:
Do the "Layout Settings", including the Page Region, the Image Border, and the Image Argument;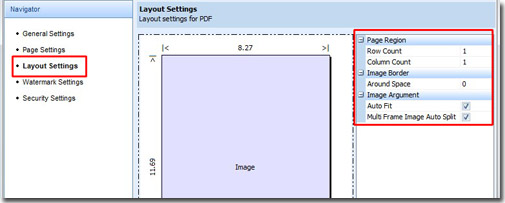 Step5:
Add a wartermark for your file. This is really a practical way to make advertizement. Your wartermark could be show your company name, your website, or your products.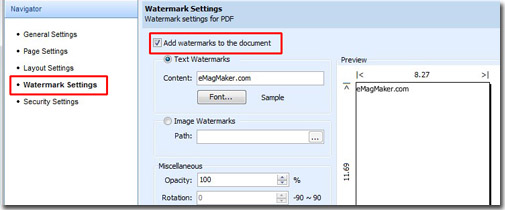 Step6:
Set a password to protect your copyright. There are two kinds of passwords. The one is for open the document, and the other is for editing its content. You can do the settings according to your needs;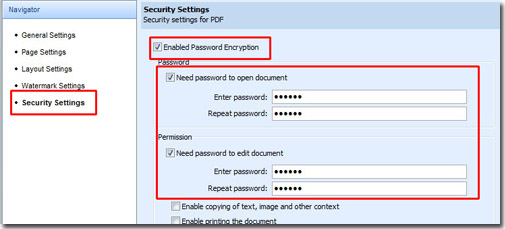 Step7:
You can click "Convert Now!" button to start to convert after finishing the settings.

By the way, if you need to transfer PDF document to flash books with real page flipping effect, you can reference to our PDF to Flash Magazine.
For more free resources, please go to Free eBook Tools Page