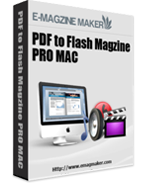 $299
For Mac OS 10.5 or above
(Not for PowerPC)
PDF to Flash Magazine Pro for Mac
Create page-flipping magazine from PDF and embed multi-media to flipping pages on Mac OS!
Import PDF and output in HTML, ZIP, APP and Mobile types e-magazines;
Use the pre-designed templates and free themes directly;
Customize book style, background image, color, toolbar control buttons, etc.;
Insert links include Web link, Page link and Email link into pages;
Attach unlimited number of music files to pages;
Add FLV, MP4 movies, Flash SWFs, and even YouTube videos;
Embed buttons into pages to call javascript function, to play video and music, or to open image slideshow;
Set printable area on pages for required print erea;
Copy/Delete/Paste tools for editing objects in a quick way.
Free TrialBuy Now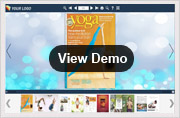 Flash Player 10.0+
Why Use?
Features
Screenshot
How It Works
PDF to Flash Magazine Pro for Mac is a professional flipbook software which designed especially for Mac platform users. It helps to to convert Adobe PDF documents to stunning page-flipping flash magazines. The professional program provides many convenient page flipping book design tools to help you create multimedia page-flipping magazine on Mac OS X without any adobe professional skills.
The most remarkable difference between PDF to Flash Magazine Pro for Mac and PDF to Flash Magazine Mac is that, the professional version has editing features for adding:
Links
YouTube Video
FLV Movie
Printable Area
SWF Scene
Button
Image
Sound

Among them, Link, Image and Button provide Six Action Types to choose from: Go to page; Open a link; Call Javascript function; Open Flash Window; Play Audio; Photo Slideshow.
Below are the 7 benefits to using PDF to Flash Magazine Pro for Mac!
1. Easy to Use
PDF to Flash Magazine Pro for Mac is easy to use. Just 3 steps of importing PDF/images/FLV, customizing styles and publishing, then a stunning page-flipping flash magazine from PDF was created.
2. Customizable Flipbook Templates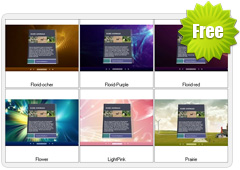 We supply multiple built-in templates and themes for you to make attractive flash page flipping pdf book quickly. Also you can change the built-in setting features such as backgrounds color and image, control button, navigation bar, and book page for better displaying.
3. Flip Page Editor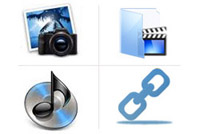 With the Flip Page Editor attached to the PDF to Flash Magazine Pro Mac, you can do many editing works, such as insert links, video, image, sound, etc. It provides user-friendly interface that is easy to operate. Please choose the professional version if you need to edit your flash flip pages.
4. Google Analytics Integration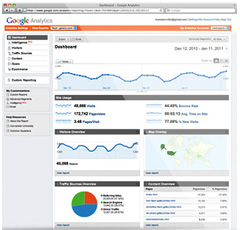 With Google Analytics function in the mac flip book maker, you will be able to easy collect, measure and analyze visiting data of your published catalog magazine, better understand and optimize your web usage, and make more attractive and effective web catalogs. So, use Google Analytic as you secret weapon!
5. SEO Friendly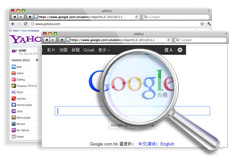 All the flash flip page you created are designed SEO friendly. It allows you optimize the flash flip book, you can edit the meta for the output flash book. And all the texts from PDF documents can be indexed by search engines, such as Google, Yahoo,etc.
6. Buy Once,Use Forever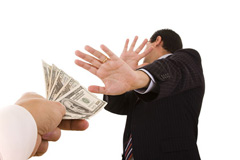 After you purchased, you can use it forever. No limit of quantity and times. Free update, free support. You can contact us anytime if you have question about the PDF to Flash Magazine Pro for Mac.
7. Easy For Sharing To Social Networks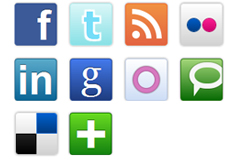 Sharing the flash flip book to your customer or friends is very easy. Just click the social networks icon on the flash page flipping book, you can share the book to Facebook, Twitter,LinkedIn,Digg and more social sites to others, via Email is also.
Features
PDF to Flash Magazine Pro for Mac is powerful flipbook software for you to use many features in your page flipping magazines. You will easy handle and use the wonderful features below:
1. Automate the converting progress via using the Command Line

Use the commander line mode provided by PDF to Flash Magazine Pro for Mac to automate the converting progress. No need to open the GUI program any longer, just use the command line to process PDF file, choose template to use, output in your preferred format.
2. Make your book abundant with multi-media objects

Just imagine when your readers open your digital magazine, a soft light music plays, or a video or Flash tutorial shows, the book will definitely impress the readers with these fresh and amazing multi-media objects. Use unique music, Flash, video, and YouTube videos on pages to bring more pleasure to book readers.
3. Build flexible books with calling Javascript functions

Besides adding multi-media objects on pages, you can also edit new buttons on pages to call javascript function, like play video, present images as slideshow in pop-up window, etc. This feature will make your book flexible and different.
4. Insert Web Link, Page Link, and Email Link into pages

You can add different types of links into pages, such as external or internal links. You also can insert emails links by setting the type as "mailto:[email protected]". This function is very useful to connect the book content with your website, product order pages, and related information pages and so on.
5. Integrate Slideshow mode in photo gallery

Want to present your products to customers in every dimensional? No problem, just add an image slideshow to your products while building digital catalogs. The cool and efficient photo gallery will help to exhibit more details in a fresh and easy way.
6. Control your book totally with your own designs

In PDF to Flash Magazine Pro for Mac, you will be totally enabled to control the look of your books. Template, theme, background, color, and even buttons on tool bar are all allowed to define. Replace existing icons, or add new icons with calling new Javascript functions. Just give your books different lives with various design tools.
7. Set book unique metadata or contact info

About your book, about author, or about contact info, all these "about" things you can write into "About and Contact" window. You can use some "tags" to format the text, like text font, text color, hyperlinks and so on. Make your customers to get your info more conveniently.
8. Import easily and export flexibly

Just three steps, you will find how easy it is to create an amazing flipping-magazine with PDF to Flash Magazine Pro for Mac. Find the PDF document in your computer, input them into software, and you will get a stunning magazine format with  *.html, *.zip,*.exe, *.app.
9. Mobile Devices Support

Besides viewing your book on PC and Mac computers, books created with PDF to Flash Magazine Pro for Mac can be read on mobile devices, including iPhone, iPad and Android. It is so convenient for you to get more book readers on Android market and Apple market.
10. Google Analytics Integrated

With adding your own Google Analytics ID while creating book in PDF to Flash Magazine Pro for Mac, you will be easily measure and analyze your published magazine visiting data for understanding and optimizing your web usage.
11. Email and Social Share Function

With Email and social share button enabled in PDF to Flash Magazine Pro for Mac, anybody who read your books online can easy connect Email account and social network to share your magazines with their friends or clients via Email, Facebook, Twitter, Google, Yahoo, Del.icio.us, Digg, etc.
12. Bookmark and Thumbnails navigation

The bookmarks help to browse your magazines and catalogues quickly, and you can also add bookmarks with the program by yourself. Besides, you can show the book thumbnails for readers to find their favorite pages quickly.
13. Batch Convert Function

Batch Convert Mode of PDF to Flash Magazine Pro for Mac does exactly what its title suggests, allowing you to easily convert multiple PDF files at the click of a button, and quickly convert to many separate digital Flash magazines or only a merged Ebook, no other additional merge tool is needed.