$99
For Windows 7, Vista, XP

Photographer to Flash Magazine
Convert photographer to page turning flash magazine easily!
Photographer to Flash Magazine
brings
functional
and
easy-to-use
application that enables the professional photographer to easily transform
photo folders
, including hundreds of images, into stunning page-flipping flash magazine.
Edit toolbar, rotate, watermark, batch convert
and more, enabling you to work in batch across the entire photographer and customize and create a
variety outputs
stunning page-flipping magazine. The page-flipping flash magazine can be printed on your local printer or sent to social website share with your friends and let them view on
PC
or
mobile device.
Free Trial
Buy Now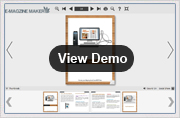 Flash Player 10.0+
Why Use?
Features
Screenshot
How It Works
Photographer to Flash Magazine can helps you to create professional photographer to real page-flipping flash magazine. Design your magazine hard cover, change magazine title, background, tool bar color, even control buttons, the software will show amazing Flash animation on your photos and pictures.
1. Various powerful functions
Photographer to Flash Magazine is very strong software, have many powerful functions. With using it, you can create outstanding flash magazine with real page-flipping effects.
Adjust background color, add background music;
Add sorts of photo frames, title and description for photos;
Change layout of the flash magazine;
More functions are expected your exploration.
2. Easy input and selectable output
Photographer to Flash Magazine's team of engineers designed the software to be user friendly and intuitive! You'll be feeling amazing about how easy and effective way create digital flash magazine that you readers can enjoy and interact with. And there is something else to be mentioned, Image to Flash Magazine output format is very flexible, almost 9 result for your choice.
.
3. Realistic photo digital magazine effect
With Photographer to Flash Magazine, enable you create a realistic digital magazine and read it on digital device like PC, mobile phone (iPhone, iPad, Android, etc.) like real life-like magazine effect. Just drag page corner, or use mouse flipping, look like flipping real book. Give you customers, readers a real flipping book reading experience.
4. Money saver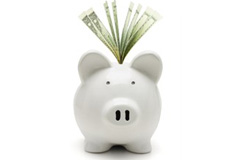 There is an old proverb that says, a penny saved is a penny earned. You could spend less money to purchase more suitable software, Photographer to Flash Magazine, and without absolutely no loss of service or quality. Because the program is our independent researched and developed, and no other third-party programs needed.
5. No Hidden Cost or Charges
With Photographer to Flash Magazine, we can assure you that there are no hidden charges or extra cost. We operate an honest, great value for money service, and all prices and terms are displayed clearly and are readily available on our website. One-time-fee, no more royalties you need to pay for your published Flash magazines.
6. Humanistic service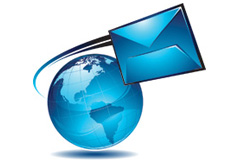 Have a question that's not been solved? Need a technical service recommendation or just somebody stand by? Maybe you just have some questions about the different plans we offer. Our friendly customer service representatives are available at the normal working day. Just sent you message to [email protected] help you solve any problem about software
7. 30 day money back guarantee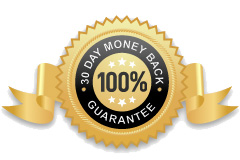 Have no confidence to buy products on the Internet for bad purchasing experience? You can trust us, besides trial version totally free, we also offer 30 Day Money Back Guarantee. If you are not satisfied with the software in future, you can get you full money back by sending us your request and Order detail.
8. Update Any Time That You Want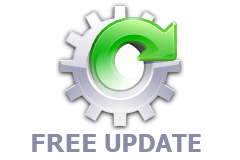 As our product continuously updates, your version might fall behind. But don't worry, you can download the latest version of the software from the Emagmaker.com at any time, update painlessly, trouble free and with no disruptive downtime.
With Photographer to Flash Magazine, there are many powerful functions that you never thought:
1. Convert massive image files at once
With
Photographer to Flash Magazine
, you can simultaneously
convert massive
different format files to one certain format once. Add image form you computer and edit it one by one.
Various image formats support
(
jpg, jpeg, tif, gif, bmp, wmf, emf
etc).
2. Toolbar setting
With use toolbar setting function in Photographer to Flash Magazine, you can per-design any picture as you want. Change the image rotate angle and zoom in/out the size. Crop image and resize the photo. Design image's color, contrast, and brightness to suit the prefect effect.
3. Multi-Language support

In Photographer to Flash Magazine has many languages to choose: English, Chinese, Korean, Italian, Turkish, Spanish and Arabic. We provide Korean, Italian and Turkish language model to support the software. Enable you create different magazine for different language readers.
4. Effective import.

Import photos one by one or import whole folder. Unlimited use desktop application to add unlimited photo, and enable you import any images as you want to create amazing flash magazine. Use the File menu key add image(s), insert image(s), or even convert a folder of images files to Flash Magazine.
5. Many Decorations.

We provide many free decoration fittings like Frame, Clip Art in Photographer to Flash Magazine. Enable you create more elegant and more unique flash magazine in few minutes. You needn't search beautiful material in the whole world, There have countless material for your choice and must have one things suit for you!
6. Various Templates for Choice

In Photographer to Flash Magazine, you can either choose template from default integrated samples, or download published templates from our website. Each template offers a set of pre-designed themes. And more free themes will be published later, you can choose your liked ones to build more elegant publications.
7. Email and Social Share Function
With Email and social share button enabled in Photographer to Flash Magazine, anybody who read your books online can easy connect Email account and social network to share your magazines with their friends or clients, via Email, FaceBook, Twitter, Google, Yahoo, Del.icio.us, Digg, etc.
8. Mobile Devices Support
Allow your amazing digital flash magazines to be accessed through the mobile devices (iPhone, iPad, android, etc.) without the extra expense of an app. Let you readers enjoy the reality flipping magazine feeling when he/her drag the magazine page corner at the phone.
9. Zoom in/out, Full screen view model

It is very convenient for readers view through Zoom in/out, Full screen, single/double view model. Choice the most suitable, comfortable size to reading by use Zoom in/out model. And with full screen model, you can total focus on digital magazine world.
10. Change layout of magazine

Use Photographer to Flash Magazine to control the magazine size and layout to create the digital flash magazine which most correspond for your readers. Change the background inner image and outer image to achieve unexpected digital magazine feeling.
11. Flexible Exports
There have many types for your choice in Photographer to Flash Magazine:
*.html allows you to upload online or just view offline; *.zip is easy to send by email;
*.exe is single executable file for you to run on PC individually.