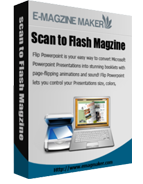 $99
For Windows 7, Vista, XP

Scan to Flash Magazine
Convert your scanning paper to page-flipping flash magazine!
Scan to Flash Magazine is the
powerful software
that
develops a new way
to create stunning page-flipping magazine from scanned paper. It is very
easy to use
, the
only thing
you need to do is "put the papers (books) into your scanner".
Then
the software will help to detect you connected scanner automatically, and scan the pages into images directly.
At last
,
build Flippingbook
. The output book can be shared online, even for mobile device
(iPhone, iPad, Android,
etc) viewers. Let you friends and fans reading in your book on
FaceBook, Twitter, Google, Yahoo
, etc.
Free Trial
Buy Now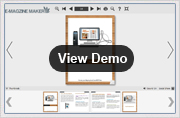 Flash Player 10.0+
Why Use?
Features
Screenshot
How It Works
Scan to Flash Magazine, scan your papers (books) to publish online with digital page-flipping effect. Besides papers, scanned photos, drawings, and imagess also can be processed by the wonderful software. The software provides you multiple image editing tools for you to optimize the scanned images before converting: change direction, set output quality type, design bookmark, watermark, etc. Enjoy these wonderful features in Scan to Flash Magazine.
1. Creative software

The software develops a new way to scan your paper (book, image, etc.) into digital Flash magazine with realistic flipping action effect, gives readers a sense of holding a real book in hand. Easy and fast build your interactive page-flipping magazine for both online and offline in 10 minutes. It supports the image acquisition form TWAIN scanners and cameras.
2. Easy and Quickly Convert
In order to meet the needs of today's fast-paced, Scan to Flash Magazine enables you to easy and fast converter printable document to flash magazine, do not need any program tricks .Only three steps, Scan Paper→Optimize scanned pages and design template→ Output to page-flipping Magazine, an stunning flipping-page digital magazine will be done. So amazing, isn't it?
3. Money saver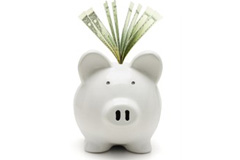 We specialize in getting things done right. Scan to Flash Magazine is independent of any third-party programs and doesn't require you to download other extra cost office suites. Our highly efficient, streamline operations, green working practices enable us to deliver at just the price you're looking for. As a result, you can save a larger amount of money. On average we are 28% cheaper than our major competitors, with absolutely no loss of service or quality.
4. Convenient to publish and share
Publish your created flipbook online could be the best way for you to share with others, because your book online will enable more readers to share your book with others via emails and social share channels,. Twitter, FaceBook, Google, Yahoo etc. The share feature will help you to promote your books more easily and conveniently in real time.
5. Provide free trial edition

If you not sure about the software is what you are looking for, you can download the free trial version to have a try first. The function of free trial version are the same with full version, but just a demo watermark added on your output flash book. To output no demo watermark magazines and you are satisfied with the program, pay and get a license code to register the trial version into full version.
6. Wonderful Technical Support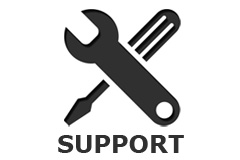 We have a team of best-in-class industry-certified software development professionals, which includes project managers, software engineers, testers and designers who can adapt to your every need. The use of advanced technologies coupled with our unique capability and innovation helps create quality custom applications and solutions for our clients.
7. Humanistic service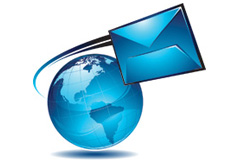 Have a question that's not been solved? Need a technical service recommendation or just somebody stand by? Maybe you just have some questions about the different plans we offer. Our friendly customer service representatives are available at the normal working time. just sent you message to [email protected] help you solve any problem about software
8. 30 day money back guarantee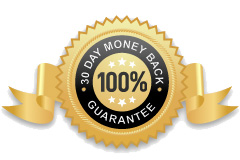 Have no confidence to buy products on the Internet for bad purchasing experience? You can trust us, besides trial version totally free, we also offer 30 Day Money Guarantee. If you are not satisfied with the software in future, you can get you full money back by sending us your request and Order detail.
9. Free, Free, Free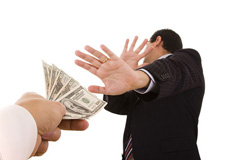 Free up-to-date, When we provide update vision, you will have the right to get the free up-to-date once you have purchase our software;
Free templates to download, We provide many free templates to download, save a lots of many to create digital magazine sampler;
Free conversion forever, Different from others software in the market, we provide you permanent convert right once you purchased, No limitation.
Features
1. scan documents converter

Scan to Flash Magazine support all scanned documents to convert into page-flipping magazine. If documents can be scan, they must be convert into amazing flash magazine. No matter the photos, pictures, paper, images, all can be convert into page-flipping magazine with real life-like magazine effect.
2. Easy to convert

It is very easy to convert, just three simple steps you can create a amazing flash magazine form scan documents.Scan Paper→Optimize scanned pages and design template→ Output to page-flipping Magazine, an stunning flipping-page digital magazine will be done.
3. Email and Social Share Function

With Email and Social share button embed in Scan to Flash Magazine , anybody who read your books online can easy connect Email account and social network to share your magazines with their friends or clients, via Email, FaceBook, Twitter, Google, Yahoo, Del.icio.us, Digg, etc.
4. Tool bar Settings

Helping to control the magazine's tool bar like zoom config, download setting, share button , home button and Auto Flip. You can manager the authority of your created flash magazine, let you readers to print, download depends on how much tighten you want to control.
5. Various Templates for Choice

In Scan to Flash Magazine, you can either choose template from default integrated samples, or download more published templates from our website. Each template offers a set of pre-designed themes. And more free themes will be published later, you can choose your liked ones to build more elegant publications.
6. Mobile Devices Support

Allow your amazing digital flash magazines to be accessed through the mobile devices (iPhone, iPad, android, etc.) without the extra expense of an app. Let you readers enjoy the reality flipping magazine feeling when he/her drag the magazine page corner at the phone.
7.Flexible Exports

There have many types for your choice in Scan to Flash Magazine:
*.html allows you to upload online or just view offline; *.zip is easy to send by email;
*.exe is single executable file for you to run on PC individually.
8. Google Analytics Support

Scan to Flash Magazine add the function Google Analytics which can help you to collect, measure and analyze your published magazine visiting data for understanding and optimizing your web usage. With Google Analytics, you can also do market & business research to create higher converting websites.