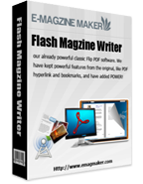 $99
For Windows 7, Vista, XP

Flash Magazine Writer
Working as Microsoft word software to create page-flipping publications!
All kinds of format documents import support. Image files, video file, sound file, PDF file, etc;
Can save as PRF, Export to PDF, and Publish to FlippingBook;

Spell Check function help you find you spell mistake, avoid unnecessary loss;

Insert hyperlink into documents, when reader mouse click over the hyperlink switch to target process;
Design word size, color and layout to make you flash magazine outstanding;
Free TrialBuy Now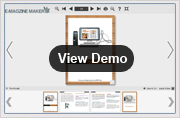 Flash Player 10.0+
Why Use?
Features
Screenshot
How It Works
Flash Magazine Writer is a quick solution for creating real page-flipping magazine form any Windows format files. Compare the similar software in the market, Flash Magazine Writer are more powerful, more affordable and more reliable. If you choice us, your will benefit a lot which without you can think.
1. Power function
Flash Magazine Writer, which allow to you create and optimize flash magazine output for its intended use. You can create flash magazine for Web display or high resolution for printing with this Flash Magazine Writer's powerful Compression features. You can also embed fonts, if needed, in the flash magazine document to ensure correct document display.
2. Easy Convert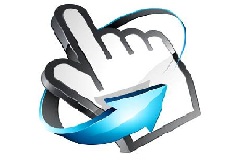 Flash Magazine Writer makes the creation of flash magazine documents fairly easy. Just choice a document, no limitation about format, put it into Flash Magazine Writer and you will get the real page-flipping magazine file you need. Three sample steps, within 10 minutes, No program skills need, no advance computer knowledge, that you can make a outstand, gorgeous page-flipping magazine.
3 Cheap prices

Flash Magazine Writer is independent of any third-party programs and doesn't require you to download other extra cost office suites. Our highly efficient, streamline operations, green working practices enable us to deliver at just the price you're looking for. As a result, you can save a larger amount of money. On average we are 28% cheaper than our major competitors, with absolutely no loss of service or quality.
4. Wonderful Technical Support
Our dream is to meet every customer's needs and solve problems sent back. To achieve this goal, we have a team of best-in-class industry-certified software development professionals, which includes project managers, software engineers, testers and designers who can adapt to your every need. The use of advanced technologies coupled with our unique capability and innovation helps create quality custom applications and solutions for our clients.
5. Friendly Customer Service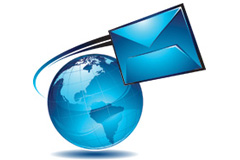 We have provides friendly service for you. If you encounter any problem or have any question, please contact our customer service team. We are here to help you every step of the way. Email support from our in-house team is available to you at the normal working time. Graphical, easy to use handbooks, wizards and video tutorial will guide you effortlessly through creating a great magazine.
6. No Hidden Costs or Charges

With Flash Magazine Writer, we do not believe in misleading new or existing customers. We operate an honest, great value for money service and we can assure you 100% there are no hidden charges or extras. All prices and terms are displayed clearly and are readily available on our website. Once purchase, don't need other extra fee.
7. Outstanding End-user Experience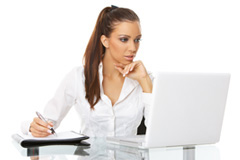 With Flash Magazine Writer to convert all kinds of format file to a reality three dimensions book, the end-users will read the amazing books online as if they are holding an actual magazine in their hands. And also you can change the hardcover, background, even change the presentation template of your magazines to make them more life-like.
8. 30 day money back guarantee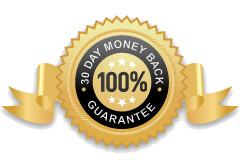 You have nothing to lose with emagmaker.com, because while most of our competitors only offer a 15 day or less money back guarantee, we are happy to offer our customers 30 days with which to assess our services – risk free. If you are dissatisfied with our or program service for any reason, you will receive a full refund. Just request a refund by emailing us at [email protected]
9.Update Any Time That You Want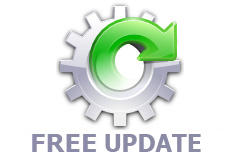 As our product continuously updates, your version might fall behind. But don't worry, you can download the latest version of the software from the Emagmaker.com at any time, update painlessly, trouble free and with no disruptive downtime.
Features
1. Working as a normal Microsoft Word, but Powerful

Flash Magazine Writer is working as a normal Microsoft Word, but more powerful to edit different kinds of format files (image, PDF files, Office, etc.) and edit through words description, change the size, color, layout and hyperlink, then convert it to be RTF or Publish to FlippingBook.
2. Enable Print and Download

Enable readers to have more access to your publication. You could choose if you'd like to your readers to be able to print, download your digital magazine, depending on how tightly you'd like to control the circulation of your publication.
3. It is effective

Flash Magazine Writer is easy to use as it omitted some complex operation and standardization of the mode. Just three steps, you will create a high quality flipping-magazine form all kinds format of files without any program knowledge needs.
4. Email Share and Social Share

With Flash Magazine Writer, you can share your stunning flash magazine to your friends, partier by email or even share with through FaceBook, Twitter and other website directly. Avoid the trouble of open website and re-log in.
5. Page Index and Bookmark

With convenient function of page index/book mark in Flash Magazine Writer, Readers can navigate quickly to any page within your publication using a thumbnail display of your pages or bookmark in magazine.
6. Various Templates for Choice

In Flash Magazine Writer, you can either choose template from default integrated samples, or download more published templates from our website. Each template offers a set of pre-designed themes for you use. And more free themes will be published later, you can choose your liked ones to build more elegant publications.
7. Mobile Devices Support
Allow your amazing digital flash magazines to be accessed through the mobile devices (iPhone, iPad, android, etc.) without the extra expense of an app. Let you readers enjoy the reality flipping magazine feeling when he/her drag the magazine page corner at the phone.
8. Google analytics integrated

Google analytics integrated is the upstage application that gives you the ability to track you readers. Every "move" on magazine that make by your readers, it will be recorder and analysis. For another, Google Analytics lets you measure your advertising ROI as well as track everything within the publications.