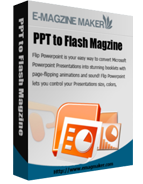 $99
For Windows 7, Vista, XP

PPT to Flash Magazine
Present PPT slideshow with Flash page-flipping animation!
Easy import, three steps to create Flash magazine form PowerPoint File;

Set background image, color and sounds;
Design magazine interface color layout, logo and titles;
Customize toolbar buttons to set permissions for downloading, printing, home etc.;
HTML, EXE, ZIP, APP and Burn to CD formats choice;
Share online for PC, Mac, mobile devices view.
Free TrialBuy Now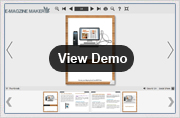 Flash Player 10.0+
Why Use?
Features
Screenshot
How It Works
Are you using PowerPoint to make presentations, lecture report, business annual document?
Do you want to bring some new function and look to your digital presentations?
PPT to Flash Magazine, easy operate, beautiful interface, popular Flash page-flipping animation, more automatically and amazing functions than normal PPTs, you will fall in love with the wonderful software in minutes. You can use the program to convert normal PowerPoint presentation to page flipping digital Flash magazine. When you show you created Flash presentation to others, the life-like book effect, automatic and natural look, will definitely impress your audience deeply.
1. Easy and effective Operation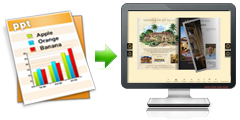 PPT to Flash Magazine is easy to use. Just three steps, you will create a stunning flipping-magazine with your PPT files, no more programming knowledge. What's more fantastic, you can share your magazine though Emails or your fans on Twitter, FaceBook, Google, etc. It will help you to create and share your presentations effortlessly and in real time.
2. Prices Competitive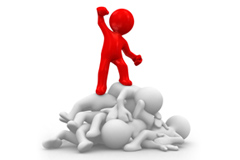 PPT to Flash Magazine is independent of any third-party programs and doesn't require you to download other extra cost office suites. Our highly efficient, streamline operations, green working practices enable us to deliver at just the price you're looking for. As a result, you can save a larger amount of money. On average we are 28% cheaper than our major competitors, with absolutely no loss of service or quality.
3. Professional Technical Team Support

We have a team of best-in-class industry-certified software development professionals, which includes project managers, software engineers, testers and designers who can adapt to your every need. The use of advanced technologies coupled with our unique capability and innovation helps create quality custom applications and solutions for our clients.
4. Outstanding End-user Experience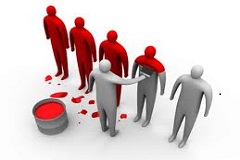 You and your end-users satisfaction is our eternal pursuit. Use PPT to Flash Magazine to convert PPT to a reality three dimensions book, the end-users will read the amazing books online or offline as if they are holding an actual magazine in hands. Real page-flipping animation and sound, fantastic background music, bookmark or thumbnail navigation, will make your digital book more outstanding than real book.
5. Many Related Facilities Offered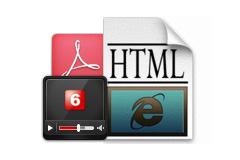 There are many related facilities provided in the powerful PPT to Flash Magazine. You can use existing defined templates and new published themes online (Digital Magazine Themes) to exquisitely decorate your Digital Magazine. We also provide detail HTML and wonderful PDF format manual that will help you achieve a good commander of PPT to Flash Magazine.
6. Free, Free, Free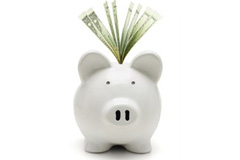 Free up-to-date, When we provide update vision, you will have the right to get the free up-to-date once you have purchase our software.
Free templates to download, we're provide many free templates to download, save a lots of many to create digital magazine sampler
Free conversion forever, Different from others software in the market, we provide you permanent convert right once you purchased, No limitation.
7. 30 Day Money Back Guarantee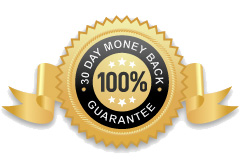 You have nothing to lose with Emagmaker.com, because we offer you 30 Day Money Back Guarantee—total risk free. If you are dissatisfied with our program or service for any reason, just send your request for a refund by emailing us at [email protected] you will receive a full refund.
8. Humanized customer service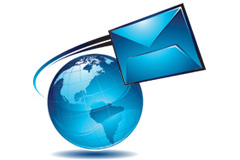 Have a question that's not been solved? Need a technical service recommendation or just somebody stand by? Maybe you just have some questions about the different plans we offer. Our friendly customer service representatives are available at the normal我 working day. Just sent you message to [email protected] help you solve any problem about software
Features
PPT to Flash Magazine solution is feature rich. All of the features help you to create and manage interactive digital editions. The features for the wonderful PPT to Flash solution include:
1. Easy Conversion

it is Very easy to converter you ordinary PPT to stunning flash magazine instantly. Import PPT file→Edit Template→ Output to Flash Magazine. You don't have to learn more about program knowledge, just three steps, you can create a amazing magazine within minutes.
2. Various Templates for Choice

In PPT to Flash Magazine, you can either choose template from default integrated samples, or download more published templates from our website. Each template offers a set of pre-designed themes. And more free themes will be published later, you can choose your liked ones to build more elegant publications.
3. Change layout of magazine

Use PPT to Flash Magazine, you can design your magazine layout to create digital Flash magazine which most correspond for your readers. Change the background image, toolbar color, logo link, control buttons, etc. Achieve unexpected digital magazine feeling.
4. Enable Print and Download

Enable readers to have more access to your publication. You could choose if you'd like to your readers to be able to print, download your digital magazine. This also depends on how tightly you'd like to control the circulation of your publication.
5. Page Index and Bookmark

With convenient function of page index/book mark in PPT to Flash Magazine, readers can navigate quickly to any page within your publication using a thumbnail display of your pages or bookmark in magazine.
6. Full Text Search

In a full text search, the search examines all of the words in PPT document as it tries to match you search criteria. As a result readers can easily find content within the pages of your digital flash magazine by searching for relevant terms.
7. Email and Social Share Function

With Email and social share button enabled in PPT to Flash Magazine, anybody who read your books online can easy connect Email account and social network to share your magazines with their friends or clients, via Email, FaceBook, Twitter, Google, Yahoo, Del.icio.us, Digg, etc.
8. Mobile Devices Support

Allow your amazing digital flash magazines to be accessed through the mobile devices (iPhone, iPad, android, etc.) without the extra expense of an app. Let you readers enjoy the reality flipping magazine feeling when he/her drag the magazine page corner at the phone.
9. Multiple output modes Integration

Besides common HTML, ZIP, EXE and APP format to output, PPT to Flash Magazine also helps to make your amazing digital flash magazines to be accessed through mobile devices, iPhone, iPad, and android. Even you can burn your books to CD or DVD to send to customers directly.