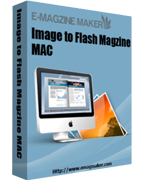 $99
For Windows 7, Vista, XP

Image to Flash Magazine Mac
Combine Images to page-flipping Flash Magazine on Mac!
Image to Flash Magazine Mac
is specially designed for
Mac platform users to create page-flipping flash magazine from all kinds of image format
. Image to Flash Magazine Mac, which prefect compatibility with Mac platform, enable you to
easy and effective
convert various different image formats files
(jpg, jpeg, tif, gif, bmp, wmf, emf
etc.) to stunning digital flash magazine. The output files can be viewed online, even
mobile devices
. Moreover, readers can directly share with friends and readers via
email, FaceBook, Twitter, Google
, etc.
Free Trial
Buy Now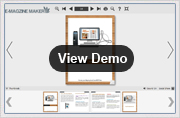 Flash Player 10.0+
Why Use?
Features
Screenshot
How It Works
Everyone in the market want buy powerful software that could help them solve business problem and price must be competitiveness. But we're not just doing those, we give customs more benefits! With Image to Flash Magazine Mac, you have thousand reasons choice us!
1. Professional Image Converter on Mac
Image to Flash Magazine Mac provides a powerful tool for all users. With use the Image to Flash Magazine Mac, will make all users become the image edit master and magazine create expert. The characteristic of ease and quick use, enable you easily convert any type of images to stunning flash magazine, the user-friendly interface is very convenience for you to use with merely a few clicks. More, it's support many different image formats, enable you simultaneously convert massive different image format files to one certain format once.
2. Easy input and selectable output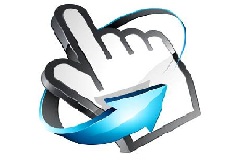 Image to Flash Magazine Mac's team of engineers designed the software to be user friendly and intuitive! You'll be feel amazing about how easy and effective way create digital flash magazine that you readers can enjoy and interact with. And there is something else to be mentioned, Image to Flash Magazine Mac output format is very flexible, almost 9 result for your choice.
3. Realistic photo digital magazine effect
With Image to Flash Magazine Mac, enable you create a realistic digital magazine and read it on digital device like PC, mobile phone (iPhone, iPad, Android, etc.) like real life-like magazine effect. Just drag page corner, you could find the page corner will follow you mouse flipping, one page by page, look like flipping real book. Give you customers, readers a real flipping book reading experience.
4. Money saver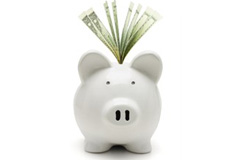 There is an old proverb that says, a penny saved is a penny earned. You could spend less money to purchase more suitable software, Flash Magazine to Album, and without absolutely no loss of service or quality. Because the program is our independent researched and developed, and no other third-party programs needed.
5. No Hidden Cost or Charges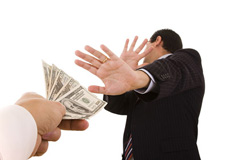 We can assure you that there are no hidden charges or extra cost with Image to Flash Magazine Mac. We operate an honest, great value for money service, and all prices and terms are displayed clearly and are readily available on our website. One-time-fee, no more royalties you need to pay for your published Flash magazines.
6. Friendly Customer Service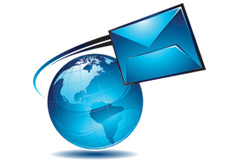 Image to Flash Magazine Mac will provide friendly service for you. If you encounter any problem or have any question, please contact our customer service team. We are here to help you every step of the way. Email support from our in-house team is available to you at the normal working day. Graphical, easy to use handbooks, wizards and video tutorial will guide you effortlessly through creating a great magazine.
7. 30 Day Money Back Guarantee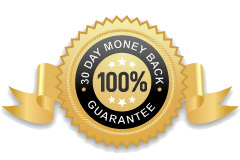 You have nothing to lose with emagmaker.com, because while most of our competitors only offer a 15 day or less money back guarantee, we are happy to offer our customers 30 days with which to assess our services – risk free. If you are dissatisfied with our or program service for any reason, you will receive a full refund. Just request a refund by emailing us at [email protected]
8. Update Any Time That You Want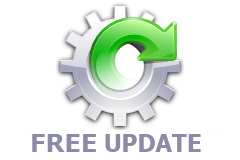 As our product continuously updates, your version might fall behind. But don't worry, you can free download the latest version of the software from the Emagmaker.com at any time, update painlessly, trouble free and with no disruptive downtime. And all later update versions will be free for existing users.
Features
Image to Flash Magazine Mac is more powerful program for you to make more attractive and amazing Flash magazines. You will easy handle and use the wonderful features below:
1. Convert massive image files at once

With Image to Flash Magazine Mac, you can simultaneously convert massive different formats files to Flash Magazines. Various image formats support (jpg, jpeg, tif, gif, bmp, wmf, emf etc). Then create to digital magazine to share with you friends or keep to remember.
2. Effective import.

Import photos one by one or import whole folder. Unlimited use desktop application to add unlimited photo, and enable you import any images as you want to create amazing flash magazine. Use the File menu key add image(s), insert image(s),or even convert a folder of images files to PDF.
3. Powerful setting menu

Through setting menu, you can choose photo output quality, and also design page layout as you want. Set book cover, reading order, page flipping time, album background, even bookmark, watermark, security and viewer model, Image to Flash Magazine Mac will help to customize your own style album in minutes.
4. Enable Print and Download

Enable readers to have more access to your publication. You could choose if you'd like to your readers to be able to print, download your digital magazine, depending on how tightly you'd like to control the circulation of your publication.
5. Insert logo/URL or icons in interface

With Image to Flash Magazine Mac, enable you promote you product by insert logo/URL or icons interface. When the mouse over the URL or logo hyperlink, it will show advertise information. And through change the button's icons to make you digital magazine more individuality, but only support SWF file.
6. Set book unique metadata or contact info

About your book, or about author, about contact info, all these "about" things you can write into "About and Contact" window. You can use some "tags" to format the text, like text font, text color, hyperlinks and so on. Make your customers to get your info more conveniently.
7. Mobile Devices Support

Besides PC and Mac users can view your published Flash magazines, mobile devices like iPhone, iPad and Android holders also support to view the eBook with ease. Imaging that your clients and business partners sit in a chair reading your 'real-book' digital magazine in electronic devices, enjoy the pleasure time!
8. Email and Social Share Function

With Email and social share button enabled in Image to Flash Magazine Mac, anybody who read your books online can easy connect Email account and social network to share your magazines with their friends or clients, via Email, FaceBook, Twitter, Google, Yahoo, Del.icio.us, Digg, etc.
9. Various output model

With Image to Flash Magazine Mac , there have many output model to choice, HTML allows you to upload to a website to be viewed online (with title, keywords and other metadata defined); APP allows you running on Mac platform. Beside, you could also burning those page-flipping magazine on CD/DVD.