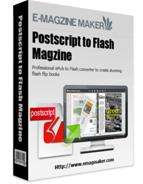 $99
For Windows 7, Vista, XP

Postscript to Flash Magazine
Build stunning flipping effect magazine from Adobe PostScript!
Standalone software, Adobe Acrobat or Adobe Reader Not required;

Various languages support English, French, German, Italian, Chinese, Czech, Danish, Dutch, Japanese, Korean, Russian, Spanish, Swedish, Thai, etc.
Various output format support. *.html, *.zip, *.exe.
View online or outline for mobile device (iPhone, iPad, Kindle, Android, etc.)
Free Trial
Buy Now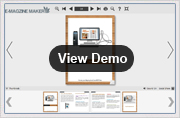 Flash Player 10.0+
Why Use?
Features
Screenshot
How It Works
PostScript to Flash Magazine can be used to convert Adobe PostScript to amazing page-flipping magazine formats. It's powerful and very easy to use. With PostScript to Flash Magazine, you don't need any program skills, just three simple steps, you will build an amazing page-flipping magazine within 10 minutes. Besides, PostScript to Flash Magazine is standalone software which without Adobe Acrobat and Adobe Reader required! Choose PostScript to Flash Magazine, easy and convenient to create beautiful magazine.
1. New way to convert PostScript files
PostScript to Flash Magazine develop a new way to handle Adobe PostScript files, and convert it to be amazing real page-flipping effect magazine. Compare to former one, PostScript to Flash Magazine doesn't need official third-party software support, it can operate without Adobe Acrobat and Adobe Reader application. Moreover, PostScript to Flash Magazine covert PostScript files to stunning flash magazine with easily and quickly. Build outstanding magazine within 10 minutes.
2. Beautiful, stylish and personalized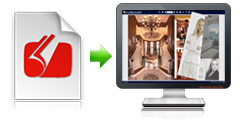 Want you digital magazine looks great? PostScript to Flash Magazine, which will help you build beautiful, stylish and personalized magazines within minutes. Use the template design options to add beautiful background image or brand logo, insert any style background music to go together with your book content.
3. Easy and Quickly Convert

In order to meet the needs of today's fast-paced, PostScript to Flash Magazine enables you to easy and fast converter Postscript document to flash magazine, do not need any program tricks .Only three steps, The Import PostScript→Edit template of your Flash Magazine→Output to page-flipping Magazine, an stunning flipping-page effect digital magazine will be done. Amazing software, isn't it?
4. Unbeatable Price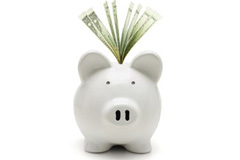 PostScript to Flash Magazine is our self-developed product that doesn't need to pay extract technology fee, or even need third-party development support. With many years growing, Flash Magazine series have built a streamlined business model that allows us to offer only the highest quality of programs and services at unbeatable prices.
5. No Extra Fee
PostScript to Flash Magazine, we can assure you there is no hidden cost ,no extra charge, it is 100% transparency. We means what we say, the price is always fine and simple. All prices and terms are displayed clearly and are readily available on our website. Once purchase, don't need other extra fee. If you find our worker ask you pay without any reasons, please contact us .
6. Humanistic service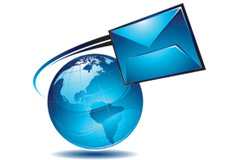 Have a question that's not been solved? Need a technical service recommendation or just somebody stand by? Maybe you just have some questions about the different plans we offer. Our friendly customer service representatives are available at the normal working time. just sent you message to [email protected] help you solve any problem about software
7. 30 day money back guarantee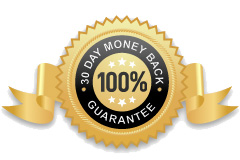 Have no confidence to buy products on the Internet for bad purchasing experience? You can trust us, besides trial version totally free, we also offer 30 Day Money Back Guarantee. If you are not satisfied with the software in future, you can get you full money back by sending us your request and Order detail.
8. Update Any Time That You Want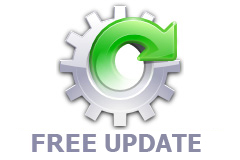 As our product continuously updates, your version might fall behind. But don't worry, you can download the latest version of the software from the Emagmaker.com at any time, update painlessly, trouble free and with no disruptive downtime.
9. Provide free trial edition

If you not sure about the software are what you are looking for, you can download the free trial version to have a try first. The function of free trial version was same as full version, but just a demo watermark added on your output flash book. To output no demo watermark magazines and you are satisfied with the program, pay and get a license code to register the trial version into full version.
PostScript to Flash Magazine helps to create amazing page-flipping magazine with amount of powerful and useful functions!
1. Multi-Language support

With PostScript to Flash Magazine, you will be enabled to use many kinds of languages to show your magazines, English, Chinese, Korean, Italian, Turkish, Spanish, Arabic and Turkish. Besides, you can edit your own language model to use in books for different language readers.
2. Email and Social Share Function

With Email and social share button embed in PostScript to Flash Magazine, anybody who read your books can easy connect Email account and social network to share your magazines with their friends or clients, via Email, FaceBook, Twitter, Google, Yahoo, Del.icio.us, Digg, etc. Click the share button, share your book easily.
3. Mobile Devices Support

Allow your amazing digital flash magazines to be accessed through the mobile devices (iPhone, iPad, android, etc.) without the extra expense of an app. Let you readers enjoy the reality flipping magazine feeling when he/her drag the magazine page corner at the phone.
4. Various Template Control Options

PostScript to Flash Magazine provides many kinds of template control tools. You can create more elegant and more unique flash magazine in few minutes. The template control tools include Language, security and so on.
5. Free templates download

With PostScript to Flash Magazine, you can use default templates to create your books if you don't have enough time to pre-edit or don't want to spend energy to design your magazine style or color. We also publish free themes online to help you save time, but also extraordinary flash magazine.
6. Interface management

Through the design setting toolbar Your can pre-edit the magazine's style, background, toolbar button, or even color schemes to best match your publication's style and audience. Make the magazine interface more concise and convenient.
7. Search information from flash magazine

It is very complex to get the product location in you page-flipping flash magazine, even though you have knows the item number. But with full-text search function, you can be turned to product page by input the related keyword in search engine, convenient and quickly.
8. Create mini flash magazine to embed to web page

Do you want embeds a mini page-flipping flash magazine demo on page to promote you product? With using PDF to Flash Magazine, enable you create product digital magazine and reduce it to embed into webpage. But remember, the output you must choice HTML format.
9. Google Analytics Support

PostScript to Flash Magazine provides the function Google Analytics which can help you to collect, measure and analyze your published magazine visiting data, better understanding and optimizing your web usage. With Google Analytics, you can also do market & business research to design better-targeted web pages
10. Add security options to protect you flash catalog

If you think you page-flipping magazine are private documents and you just want share with your friends that trust, you can use flash control settings to set the security to protect you private document or every single catalog page!
11. Flexible Exports

There have many types for your choice in Photographer to Flash Magazine:
*.html allows you to upload online or just view offline; *.zip is easy to send by email;
*.exe is single executable file for you to run on PC individually.