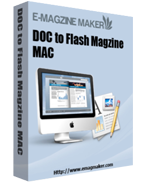 $99
For Mac OS 10.5 or above
(Not for PowerPC)
Doc to Flash Magazine for Mac
Convert Microsoft Doc documents to Stunning page-flipping flash magazine on any Mac platform within 5 minutes!
Doc to Flash Magazine for Mac offers you amazing way to convert all kinds of Microsoft Doc document to turning-page flash magazine for running on Mac, PC, and mobile device. Sharing them on internet social website like blog, Twitter, MySpace, FaceBook etc or via email to let more peoples to reading your page-flipping magazine. Doc to Flash Magazine for Mac has many outstanding editing functions to help you convert Doc to flash magazine on Mac and make you publish vivid such as change the magazine size, adding effects, insert background sounds.

Free TrialBuy Now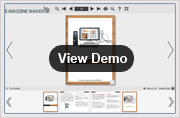 Flash Player 10.0+
Why Use?
Features
Screenshot
How It Works
DOC to Flash Magazine for Mac, is the software specially design for Mac platform which have powerful function and elegant interface. Not only can help you deal with the millions DOC, TXT files in working, but also can work as a private magazine creator. Whether for work or fun, it is worth trying.
1. It's Amazing Software
DOC to Flash Magazine for Mac, is one desktop application that helps you to convert any Microsoft DOC document into a page-flipping magazine on Mac, produce remarkable online and offline digital editions with page turning effects. No coding is required. You simply choose the features and templates you want to include and click convert. There is minimal effort and time consumption, making it a very efficient, intuitive and cost-effective software solution for your business. DOC to Flash Magazine for Mac, lets you convert your press ready DOC files or batch files into live, searchable digital magazine in minutes.

2. Quickly convert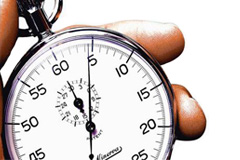 DOC to Flash Magazine for Mac offers a "real time conversion". In other words, you don't have to wait several hours to start working with your document. On average, you just need 3 steps ,in less than 10 minutes to convert DOC to flash magazine, add unique features, and embed your publication on your website for your readers to enjoy!
3. Easy opreate
DOC to Flash Magazine for Mac's team of engineers designed the software to be user friendly and intuitive! You'll be surprised at just how easy it is to create digital editions that your readers can enjoy and interact with. Of course, if you do have any questions we have tutorials video and a support team available to assist you.
4. It's Efficient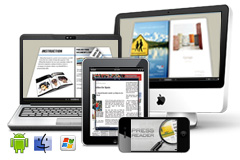 What means efficient? It's means you spent shorter time to do the better things. DOC to Flash Magazine for Mac, allows you create a stunning digital flipping-magazine in three step. Make the outstanding, upstage publication without any program knowledge.
5. Cheaper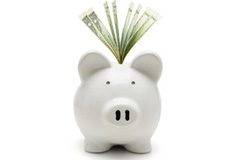 As we know, we are lower 28% than our mainly competitors in the market, without any quality and customer service. Just 99$,you could get DOC to Flash Magazine for Mac which you could make it to be a DOC converter, a magazine creator ,or even a presentation builder. Not only that, there is no hidden cost or charge, do needn't to worry about to pay extra fee.
6. We're Powerful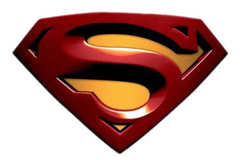 DOC to Flash Magazine for Mac allows you create amazing flash magazine on Mac. With the edit page toolbar, help you design you own magazine style, change the background and book size, add sound file, or even attach hyperlink. If you feel use edit toolbar is complicated, we also provide some free templates for your choice. Now, download the DOC to Flash Magazine for Mac, enjoy the magic show.
7. You Can Affordable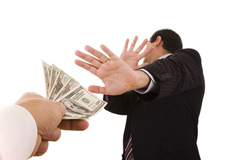 DOC to Flash Magazine for Mac is a cost-effective solution to digital publishing, while still giving you all of the bells and whistles your readers would like to see. DOC to Flash Magazine for Mac does not have any page limits or any limits as to how many times your publication can be viewed. We don't punish you for increasing your readership through a digital edition, in fact, that's exactly what we want to see happening!
8. It is convenience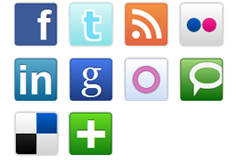 Share magazine created by DOC to Flash to Magazine Pro is very convenient, either email share or social share could be used as readers want, very convenient to share your magazine with more people in the internet. Besides sharing feature, the program provides free templates and themes, you can choose your favorite one to create Flash magazine more conveniently.
9. Humanized customer service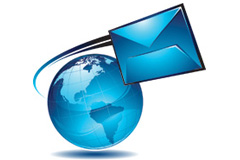 Have a question that's not been solved? Need a technical service recommendation or just somebody stand by? Maybe you just have some questions about the different plans we offer. Our friendly customer service representatives are available at normal working time. Just sent you message to [email protected] help you solve any problem about software
10. Free Update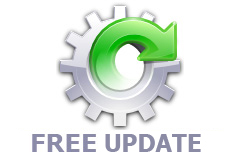 Use DOC to Flash Magazine Mac, you will enjoying free update forever. With three year development, DOC to Flash Magazine Mac have update for more than ten times to meet needs of different customers. There have many facilities support and free templates to download.
11. 30 Days Money Back Guarantee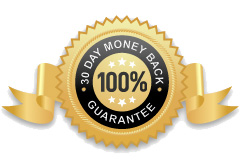 At emagmaker.com, if you're not completely happy with our product within 30 days from when your initial order was placed, you can send your refund request to our support center. You will get your full payment back for we want to make sure our customers are equally satisfied.
Download DOC to Flash Magazine for Mac and have a try, It's free. If you have any problem, feel free to Contact Us by email:[email protected] Tell us about your question and design needs, we will be glad to help you solve the problem and you will be on your way to being a digital magazine expert.
Features
Doc to Flash Magazine for Mac is a wonderful software which with many unique characteristics to helps you to convert all kinds of eBook files into page-flipping flash magazine in easy way! It is very powerful and useful, no matter for you work or life.
1.Easy Conversion

it is Very easy to converter you ordinary Doc to stunning flash magazine instantly. Import DOC file→Edit DOC file→Flash Magazine. You don't have to learn more about program knowledge, just three steps, you can create a amazing magazine by you choice.
2. Enable Print/Download

Enable readers to have more access to your publication. You could choose if you'd like to your readers to be able to print, download your digital magazine, depending on how tightly you'd like to control the circulation of your publication.
3. Email Share/Social Share

With DOC to flash magazine for Mac, you can share your stunning page-flipping flash magazine to your friends, partier by email or even share with through FaceBook, Twitter and other website directly. Avoid the trouble of open website and re-log in.
4. Mobile Devices Support

Besides viewing your book on PC and Mac computers, books created with Doc to Flash Magazine for Mac can be read on mobile devices, including iPhone, iPad and Android. It is so convenient for you to get more book readers on Android market, Apple market.
5. Embed sound and image Objects

Using Doc to Flash Magazine for Mac, you can embed any sound that less than 10 MB as background music, and any image less than 1 MB as background photo. Place those media objects to in to Doc to Flash Magazine for Mac to make you digital magazine outstanding.
6. Interface management

Through the design setting toolbar Your can pre-edit the magazine's style about size, background button, or even color schemes to best match your publication's style and audience. Make the magazine interface more concise and convenient.
7. Zoom in/out, Full screen, single/double view model

Very convenient for readers view page-flipping magazine with the flexible zoom in/out, Full screen and single/double page view model.; get full viewing experience in Full Screen; read one page after another in single page model, read realistic flipping-magazine in double page model.
8. Set book unique metadata or contact info

About your book, or about author, about contact info, all these "about" things you can write into "About and Contact" window. You can use some "tags" to format the text, like text font, text color, hyperlinks and so on. Make your customers to get your info more conveniently.
9.Language Switchable

You can set language for showing tools or tips in your created Flash magazine while using the Mac software. And to make your book more flexible and internationally, you can use two or more kinds of language in your books by checking the Language Switchable option.
10.Page Index/Bookmark

With convenient function of page index/book mark in Doc to Flash Magazine for Mac, Readers can navigate quickly to any page within your publication using a thumbnail display of your pages or bookmark in magazine.
11. Free templates download

With Doc to Flash Magazine for Mac, We're provide some free templates for those people who don't have enough time to pro-edit or don't want spent energy to design the magazine size color. Those free templates could save a lots time for you and it will make you flash magazine extraordinary.