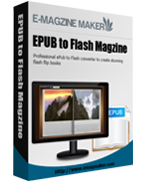 $99
For Windows 7, Vista, XP

ePub to Flash Magazine
Convert kindle ePub files into page-flipping flash magazine!
ePub to Flash Magazine is flip flash software that allows you to convert normal ePub document to stunning page-flipping flash magazine. Graphically, it looks like the pages of a real book turning on your computer screen.
Create high quality flash magazine form ePub in few minutes;
Support by mobile devices (iPad, iPhone, and Android, Kindle device) reading online;
Various output format or even burning on CD/DVD;
Share to your friends, fellows via email or social website like FaceBook, Twitter, Google, Yahoo, etc.
Realistic page-flipping flash magazine use feeling and magnificent operate interface;
Provide free templates and themes for users use and download
Free TrialBuy Now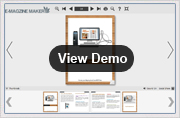 Flash Player 10.0+
Why Use?
Features
Screenshot
How It Works
Why choose us, ePub to Flash Magazine, which enable you to convert normal ePub document to stunning flipping-magazine. MORE DETAILS BELOW:
1. Outstanding End-user Experience
Your satisfaction is our eternal pursuit. With ePub to Flash Magazine to convert ePub to a stunning digital magazine, the end-users will read the amazing books online as if they are holding an actual magazine in their hands. And also you can change the hardcover, background, even change the presentation template of your magazines to make them more life-like.
2. Mobile Device support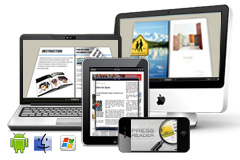 The flash magazine supported by mobile device (iPhone, iPad, Android, etc), reading flash magazine in mobile device, drag the digital flipping-magazine page corner, flipping magazine in mobile phone on your hand. Let you readers feel realistic flipping-magazine feeling, improve user experience effect.
3 Email and Social Share

With Email and social share button embed in ePub to Flash Magazine, anybody who read your books online can easy connect Email account and social network to share your magazines with their friends or clients, via Email, Facebook, Twitter, Google, Yahoo, Del.icio.us, Digg, etc.
4. Professional Technical Team Support
This is very pride for us. In our company, we have many professional technical who have more than ten years software develop experience. As a result, we could provide updating vision and modify the bug in software to make it powerful. If you have any problem or you can also contact us to help solve the problem and make us perfect.
5. Humanistic service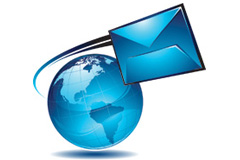 Have a question that's not been solved? Need a technical service recommendation or just somebody stand by? Maybe you just have some questions about the different plans we offer. Our friendly customer service representatives are available at the normal working time. just sent you message to [email protected] help you solve any problem about software
6. Unbeatable Price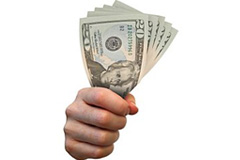 ePub to Flash Magazine is our self-developed products that couldn't pay the technology fee, or even needn't third-party development support. With many years growing, Flash Magazine series has built a streamlined business model that allows us to offer only the highest quality of services at unbeatably low prices.
7. 30 day money back guarantee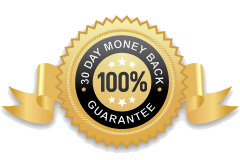 Have no confidence to buy products on the Internet for bad purchasing experience? You can trust us, besides trial version totally free, we also offer 30 Day Money Guarantee. If you are not satisfied with the software in future, you can get you full money back by sending us your request and Order detail.
8. Free, Free, Free
Free up-to-date, When we provide update vision, you will have the right to get the free up-to-date once you have purchase our software.
Free templates to download, We're provide many free templates to download, save a lots of many to create digital magazine sampler.
Free conversion forever, Different from others software in the market, we provide you permanent convert right once you purchased, No limitation.
Features
1.It is effective

With many years develop, we become more professional that suitable for customer's habit. ePub to Flash Magazine is easy to use as it Omitted some complex operation and standardization of the mode. Just three steps, you will create a high quality flipping-magazine form ePub files without any program knowledge needs.
2. Enable Print and Download

Enable readers to have more access to your publication. You could choose if you'd like to your readers to be able to print, download your digital magazine, depending on how tightly you'd like to control the circulation of your publication.
3. Page Index and Bookmark

With convenient function of page index/book mark in ePub to Flash Magazine, Readers can navigate quickly to any page within your publication using a thumbnail display of your pages or bookmark in magazine.
4. Various Templates for Choice

In ePub to Flash Magazine, you can either choose template from default integrated samples, or download more published templates from our website. Each template offers a set of pre-designed themes. And more free themes will be published, you can choose your liked ones to build more elegant digital publications.
5. Email Share and Social Share

With ePub to Flash Magazine, you can share your stunning flash magazine to your friends, partier by email or even share with through Fackbook, Twitter and other website directly. Avoid the trouble of open website and re-log in
6. Mobile Devices Support

Allow your amazing digital flash magazines to be accessed through the mobile devices (iPhone, iPad, android, etc.) without the extra expense of an app. Let you readers enjoy the reality flipping magazine feeling when he/her drag the magazine page corner at the phone.
7. Zoom in/out, Full screen, single/double view model

Very convenient for readers view page-flipping magazine with the flexible zoom in/out, Full screen and single/double page view model.; get full viewing experience in Full Screen; read one page after another in single page model, read realistic flipping-magazine in double page model.
8. Google analytics integrated

Google analytics integrated is the upstage application that gives you the ability to track you readers. Every "move" on magazine that make by your readers, it will be recorder and analysis. For another, Google Analytics lets you measure your advertising ROI as well as track everything within the publications.
9. Create mini flash magazine to embed to web page

Do you want embeds a mini page-flipping flash magazine demo on page to promote you product? With using PDF to Flash Magazine, enable you create product digital magazine and reduce it to embed into webpage. But remember, the output you must choice HTML format.
10. Batch Convert

Batch Convert Mode of PDF to Flash Magazine does exactly what its name suggests, enable you to easily convert multiple PDF files at a click of a button, and quickly convert to many separate digital Flash magazines or just a merged eBook, no other additional merge tool needed.
11. Flexible Exports

There have many types for your choice in PDF to Flash Magazine:
*.html allows you to upload online or just view offline; *.zip is easy to send by email;
*.exe is single executable file for you to run on PC individually;