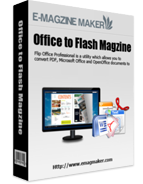 $128
For Windows 7, Vista, XP

Office to Flash Magazine
Page-flipping software to convert MS office document to flipping flash magazine!
Single tool to convert all kinds of Office files to digital books;
Easy design book style with various template setting options;
Apply Classical, Neat, Spread, or Float Template to flipbook;
Output in HTML, ZIP, EXE and APP format;
Create Mobile version when choosing HTML or ZIP Output type;
Burn the flipbook to CD/DVD;
Publish and share book on social platforms;
Enable readers to download, print, share, auto play books.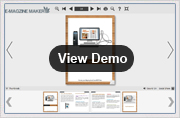 Flash Player 10.0+
Why Use?
Features
Screenshot
How It Works
Never thought Office documents could work as digital flipping-book before? With Office to Flash Magazine, this dream is going to come true now. You can create flipbook, flipping magazine, flash catalog and e-publications from common Office documents.

Office to Flash Magazine is software that helps to convert Office files to amazing Flash magazine in an easy and effective way. Converted Flash magazine can be read in PC, Mac, Mobile device (iPhone, iPad, Android, etc) or from CD/DVD. You are allowed to change the book background, set control buttons, then share completed book with your friends or fans in social website like Facebook, Twitter, Google, Yahoo, etc.
Office to Flash Magazine is applicable almost all resource Office Files( *.pdf, *.doc, *.ppt, *.txt, *.rtf, *.docx, *.pptx, *.xls, *.xlsx, *.xml, *.xsn, *.pub, *.vsd, *.vdx, *.chm).
Follow nine tips will help you know more about Office to Flash Magazine!
1. Save Money for You
Office to Flash Magazine is independent of any third-party programs and doesn't require you to download other extra cost Flash edit suites. Our highly efficient, streamline operations, green working practices enable us to deliver at just the price you're looking for. And the program can be used to convert all kinds of Office documents to digital magazines.
2. Easy and effective operate process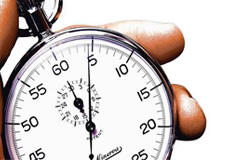 Office to Flash Magazine is easy to use for its standardized conversion mode. Only three steps, you will create a stunning flipping-magazine from any Office file. No programming knowledge or Flash technology is required. What's more fantastic, you can use our easy-to-use software to design unique magazines in minutes. 50+ template design settings items will help you make a totally different and stunning eBook.
3. Convenient to publish and share
Publish your created flipbook online could be the best way for you to share with others, because your book online will enable more readers to share it with others via emails and social share channels, such as Twitter, FaceBook, Google, Yahoo etc, will help you to promote your books easily and conveniently in real time.
4. Outstanding End-user Experience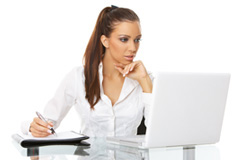 You and your end-users' satisfaction is our eternal pursuit. Use Office to Flash Magazine to convert Office to a reality three dimensions book, the end-users will read the amazing books online or offline seem like that they are holding an actual magazine in hands. Real page-flipping animation and sound, fantastic background music, bookmark and thumbnail navigation, will make your digital book more outstanding than real book.
5. Many Related Facilities Offered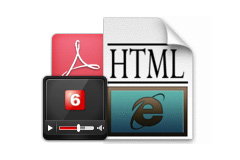 There are many related facilities provided in the powerful Office to Flash Magazine. You can use existing defined templates and new published themes online (Digital Magazine Themes) to exquisitely decorate your Digital Magazine. We also provide detail HTML and wonderful PDF manual that will help you achieve a good commander of OFFICE to Flash Magazine.
6. Wonderful Technical Support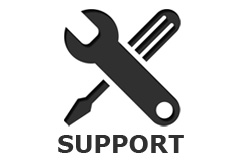 We have a team of best-in-class industry-certified software development professionals, which includes project managers, software engineers, testers and designers who can help to resolve your technique problem. The use of advanced technologies coupled with our unique capability and innovation helps create quality custom applications and solutions for our clients.
7. Friendly Customer Service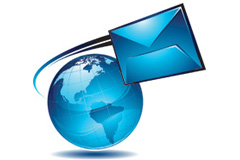 Emagmaker.com will provide friendly service for you. If you encounter any problem or have any question, please contact our customer service team. We are here to help you with pleasure. Email support from our in-house team is available to you at the working time . Graphical, easy to use handbooks, wizards and video tutorial will guide you effortlessly through creating a great magazine.
8. One-time fee, free forever
In Emagmaker.com, when we say something is Free that we really mean it's Free. With all our software products, you can benefit from our hugely sort after pay one-time charge. You can use the program to convert an unlimited number of Office files to any number of Digital Magazine. No subscription fee, no conversion fee, not limited to publish your book on a single website.
9. Update Any Time That You Want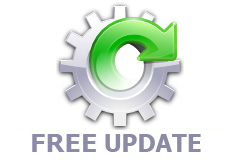 As our product continuously updates, your version might be old. But don't worry, you can free download the latest version of the software on our website Emagmaker.com at any time, update painlessly, trouble free and with no disruptive downtime. And all later update versions will be free for existing users.
Features
Feature-rich Office to Flash Magazine helps you to create and manage interactive page-flipping digital editions within minutes. Challenge you traditional acknowledge about Office. The features of the wonderful Office to eBook solution include:
1. Easy Conversion

It's very easy to convert ordinary Office to stunning flash magazine in Office to Flash Magazine. Import OFFICE file→Edit Template→Flash Magazine, don't have to learn more about program knowledge. Just three steps, you can create an amazing magazine based on unique book settings.
2. Links import

Office document's hyperlinks will be imported into Flash magazine at the importing process if you check the Import links option. Hyperlinks and email addresses can be detected and imported together. When readers click the links, they can go to your defined pages directly.
3. Interface management

Through the design setting part, you can edit the magazine's style, background, button, or even color schemes to perfectly match your publication's type and audience. You can make your magazine interface more concise and convenient base on specific case.
4. Free templates

In Office to Flash Magazine, you can use default templates if you don't have enough time to design one, or you can design your magazine style based on the pre-designed templates. Those free templates could save a lot of time for you, you can also create extraordinary magazines with these nice templates.
5. Embed sound and image Objects

Using Office to Flash Magazine, you can embed background sound and background image. Besides, you can set play times for your background sound, or make the sound plays all the time while opening. The background image can be JPG or SWF Flash format.
6. Control your book totally with your own designs

In Office to Flash Magazine, you will be totally enabled to control the look of your books. Design template, theme, background, color, and show or hide buttons on tool bar. Replace existing icons, or add new icons with calling new JavaScript functions. Just give your books different lives with various design tools.
7. Enable Print/Download

Enable readers to have more access to your publication. It is your choice to enable readers to print and ownload your digital magazine or not. This depends on how tightly you'd like to control the circulation of your publication.
8. Email Share/Social Share

With Office to flash magazine, you can Share your stunning flash magazine to your friends and partners via email. You can even share the e-magazines on FaceBook, Twitter and other website directly without having to log in.
9. Google analytics integrated

Google analytics integrated is a wonderful feature that helps you to track you book visitinging data. Every "move" on your published magazine will be recorded and analyzed. You will be enabled to see which part is being focus on. And this also helps to measure your advertising ROI.
10. Multiple output modes Integration

Besides common HTML, ZIP, EXE and APP output format, Office to Flash Magazine also helps to make your amazing digital flash magazines to be accessed through mobile devices, iPhone, iPad, and android. What's more, you can burn your books to CD/DVD to send to customers.