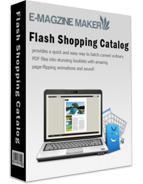 $328
For Windows 7, Vista, XP

Flash Shopping Catalog
Create page-flipping Shopping Card from PDF and inserting animated resources on each pages!
Flash Shopping Catalog helps you to easily and quickly create a stunning page-flipping online shopping card from PDF in a few minutes:
A new way to create the products catalog and sell them online;
Various output formats enable you to show your catalog to your fans and clients: HTML, ZIP, EXE, APP, CD/DVD, Mobile version;
Email or social share E-catalogs on website like FaceBook, Twitter, Google, etc;
Integrate Flashes, Videos, Audios, links and Image Slideshow with pages, show your ads, product tutorial, etc;
Edit new buttons to call JavaScript function, play video or slideshow in pop-up window;
Supply new features to your own catalogs by changing or adding icons to toolbar;
Automate the converting progress by using the Command Line.
Free TrialBuy Now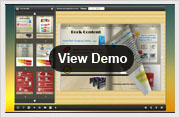 Flash Player 10.0+
Why Use?
Features
Screenshot
How It Works
Flash Shopping Catalog, software that provides a very easy way to design elegant and attractive catalog from a PDF in minutes. The program develops a new way to create products catalog and promote, sell them online. Various output formats like HTML, ZIP, EXE, APP, CD/DVD, mobile version enable you to present catalogs to your fans and clients in multiple ways. You can also easily share via Email, social website like FaceBook, Twitter, Google, Yahoo, etc.
With Flash Shopping Catalog, you can create your catalog on CD or publish it on Website. You can attach audio and video clips along with your products. Your customers can e-mail, print or fax orders. It also provides a slideshow and image editor. What's more, you can create an online shopping cart.
In Flash Shopping Catalog, you can edit Page for Shopping Cart by adding:
Text Button
Price Icon
Pop Up Photo
Dozens of Button Resources
Links
FLV Movie
Image
Sound
SWF flash
Button
YouTube video
Printable Area
Flash Shopping Catalog = powerful, benefits, reliable!
1. Powerful — Various Objects Applied
Flash Shopping Catalog is very powerful catalog creator, you can use it to add product's price, introduce TEXT, pop up photos or even add movie, image, Flash, YouTube video, etc to create attractive page-flipping catalog magazine. You will be able to create outstanding online shopping catalogs with these wonderful objects added.
2. Powerful — Operate Easily and Effectively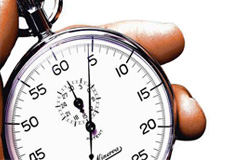 It is very easy and effective to use, doesn't need any programming or Flash knowledge. You can quickly create an elegant and attractive page-flipping shopping cart from common PDF document in three steps: Import PDF catalog document → Edit Shopping Cart → Output flipping-magazine(*.html, *.zip, *.exe, *.app). Start to make your unique catalog flipping-magazine now.
3. Powerful — Mobile Device Support
Flash Shopping Catalog helps to output shopping catalogs into mobile device compatible version, which can enable end-users to read your page-flipping catalog online with mobile device, like iPhone, iPad, Android etc. Give a Flash and fresh way to view your shopping pages. To drag the magazine corner and view the product items one-by-one, like hold a real life-magazine in hand. Thus, your promotion will be more effective.
4. Powerful — Google Analytic support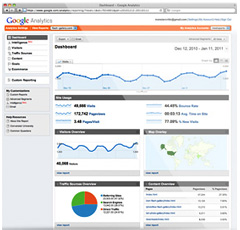 Do you want to know more information about your published catalog condition? With Google Analytics function in Flash Shopping Catalog, you will be allowed to collect, measure and analyze visiting data of your published catalog magazine, and better understanding and optimizing your web usage. Google Analytic works as you secret weapon!
5. Beneficial — Reasonable Price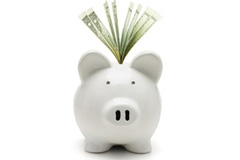 The price for Flash Shopping Catalog is very reasonable and competitive. The good shopping catalog maker that could help to convert ordinary PDF to stunning page-flipping catalog magazine, with inserting price, purchase links, pop-up detail images, movie, YouTube, sounds, flash, video, etc. You can use the single program to do a lot edit work, and no limitation on how many books you can create or publish, just go ahead to convert as you like and publish as you want.
6. Beneficial — Various Templates and Themes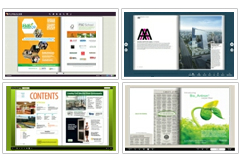 In Flash Shopping Catalog, there are many free templates and themes for you to use in different style shopping magazines. Different templates and themes have different layout, different interface and different tool bar buttons. We also provide some pre-designed templates and themes online which you can download to use in Flash Shopping Catalog. More free themes and templates will be published in future.
7. Beneficial — Free update forever and unlimited conversion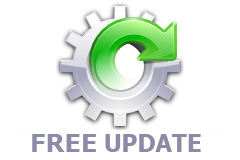 Once you have purchased Flash Shopping Catalog, you can enjoy the free version update forever and unlimited conversion, don't need worry about version fall behind or conversion limited. With Flash Shopping Catalog, we can promise you: no conversion fee, no subscription fee and un-limitation of conversion. Once you paid, later versions free forever.
8. Reliable — Different Technique Support Ways
While using Flash Shopping Catalog, you can get many related facilities as support. Graphical, easy to use handbooks, wizards and video tutorials will guide you effortlessly when creating great magazine. Besides, you can send questions to our support center at any time: [email protected].
9. Reliable — 30 Day Money Back Guarantee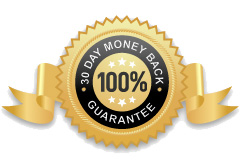 Have no confidence to buy things on the Internet for bad purchasing experience? You can trust us, besides free trial version, we also offer 30 Day Money Back Guarantee. If you are not satisfied with the software in future, you can get you full money back by sending us your request and Order detail.
10. Reliable — Friendly Customer Service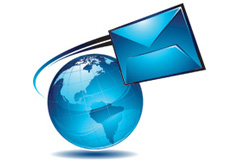 We provide friendly service for you. If you encounter any problem or have any question, please contact our customer service team. We are here to help you every step of the way. You can email us at the normal time. We will always here to help you to create great promotional page-flipping catalog magazine.
Features
Flash Shopping Catalog is more powerful program for you to use many features in your Flash magazines. You will easy handle and use the wonderful features below:
1. Automate the converting progress via using the Command Line

Use the commander line mode provided by Flash Shopping Catalog to automate the converting progress. No need to open the GUI program any longer, just use the command line to process PDF file, choose template to use, output in your preferred format.
2. Add Shopping Objects

Flash Shopping Catalog software enables to design attractive product catalog by insert some different kinds of multi-media options, such as animated shopping price, product item, product pop up photos, etc. Just click "Edit Pages" button to enter into the editing interface to add these shopping objects with ease.
3. Embed multi-media easily

Through "Edit Pages" interface, you can also embed some different kinds of multi-media objects into your catalogs, such as Flash, MP3 music, product tutorial movie and even YouTube video, etc. Use Flash Shopping Catalog to build more rich and unforgettable shopping booklets!
4. Insert Web Link, Page Link, and Email Link into pages

You can add different types links into pages, no matter external or internal links, even emails links, just set the type as "mailto:[email protected]". This function is very useful to connect the book content with your website, product order pages, related information pages and so on.
5. Integrate Slideshow mode in photo gallery

Want to present your products to customers in every dimensional? No problem, just add an image slideshow to your products while building digital catalogs. The cool and efficient photo gallery will help to exhibit more details in a fresh and easy way.
6. Build flexible books with calling JavaScript functions

Besides add multi-media objects directly on pages, you can also edit new buttons on pages to call JavaScript function, like play video, present images as slideshow in pop-up window, etc. This feature will make your book more flexible and different.
7. Control your book totally with your own designs

In Flash Shopping Catalog, you will be totally enabled to control the look of your books. Add template, theme, background, color, even buttons on tool bar. Replace existing icons, or add new icons with calling new JavaScript functions. Just give your books different lives with various design tools.
8. Set book unique metadata or contact info

About your book, or about author, about contact info, all these "about" things you can write into "About and Contact" window. You can use some "tags" to format the text, like text font, text color, hyperlinks and so on. Make your customers to get your info more conveniently.
9. Easy import and flexible export

Just three steps, you will find how easy there are that to create a amazing flipping-magazine with Flash Shopping Catalog. Find the PDF document in your computer, input them into software, and you will get a stunning magazine format with  *.html, *.zip,*.exe, *.app.
10. Mobile Devices Support

Besides viewing your book on PC and Mac computers, books created with Flash Shopping Catalog can be read on mobile devices, including iPhone, iPad and Android. It is so convenient for you to get more book readers on Android market, Apple market.
11. Google Analytics Integrated

With adding your own Google Analytics ID while creating book in Flash Shopping Catalog, you will be easily measure and analyze your published magazine visiting data for understanding and optimizing your web usage.
12. Email and Social Share Function

With Email and social share button enabled in Flash Shopping Catalog, anybody who read your books online can easy connect Email account and social network to share your magazines with their friends or clients, via Email, FaceBook, Twitter, Google, Yahoo, Del.icio.us, Digg, etc.
13. Bookmark and Text Search feature

The bookmarks help to browse your magazines and catalogues quickly, and you can also add bookmarks within the program yourself. After "Enable Search", your text content can be easily found out, different languages all support.
14. Batch Convert Function

Batch Convert Mode of PDF to Flash Magazine does exactly what its title suggests, allowing you to easily convert multiple PDF files at the click of a button, and quickly convert to many separate digital Flash magazines or just a merged eBook, no other additional merge tool needed.