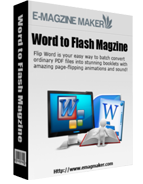 $99
For Windows 7, Vista, XP

Word to Flash Magazine
Create page-flipping magazine form MS word for online and offline using!
Word to Flash Magazine program is a
quickly and easily
Word documents
(*.doc/*.docx
) to
Flash magazine converter
. You can convert
Word 2010
,
Word 2007
,
Word 2003
,
Word 2000
, and
Word 97
to Flash Magazine. Don't need any Flash knowledge,
just three steps
: import you Word, edit templates and interface, finally build your real page turning effect flash magazine.
Free Trial
Buy Now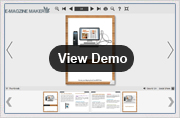 Flash Player 10.0+
Why Use?
Features
Screenshot
How It Works
Do you want to become a successful Magazine editor? Escape you life from settle word files all day long? With Word to Flash Magazine, your dreams may come true. Word to Flash Magazine is powerful and useful software that specially designed for converting word document. It provides powerful functions to make you magazine outstanding, like change background image, color, enable users to share via email and share in social website.
Be a professional magazine editor with using Word to Flash Magazine now!
1. Powerful Word converter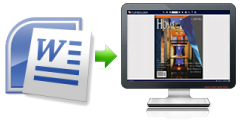 Word to Flash Magazine is a quickly and easily convert Microsoft Word documents (*.doc/*.docx) to stunning Flash Magazine documents. You can convert Word 2007, Word 2003, Docx, Doc to Flash Magazine, etc. It allows you to customize book background color, toolbar, font, font style, add logo, hyperlink, background sound and so on.
2. Easy and Quickly Operation Converter
In order to meet the needs of today's fast-paced, Word to Flash Magazine enables you to easy and fast converter word documents to flash magazine, do not need any programming tricks. Only three steps, Import documents, Edit magazine style, Convert to Flipping Book, a stunning flipping-page digital magazine will be done. Amazing software, isn't it?
3. More Professional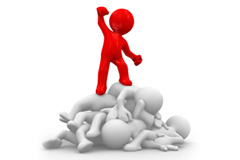 Just three steps, you will create a stunning flipping-magazine from office files. No more programming or Flash knowledge required. What's more fantastic, you can enable readers to share your magazine with their friends though Emails or Twitter, FaceBook, Google, etc. This wonderful feature will help you to promote your book effortlessly in real time.
4. Convenient Operations
Word to Flash Magazine is very convenient for you magazine designers, simple clicks will build a stunning Flash eBook. Pre-designed templates, free themes (more will be published online in future), dozens of template settings, and various output options. More and more features will be improved later to make the program more convenient.
5. Dozens of Sharing Ways to Get more Readers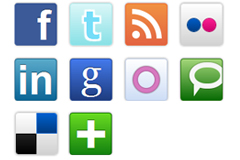 With using Word to Flash Magazine, the email share and social share function will be very useful to help you get more readers. After your magazines published online, it's very convenient for you and your friends, fans to share the magazine on Internet via social share websites, FaceBook, Twitter, Google, LinkedIn, Digg. All these wonderful sharing channels will make more people know and read your books.
6. Google analytics integrated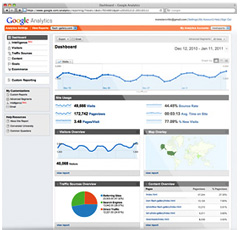 Google analytics integrated is the upstage application enables you to track you book visiting data. Every "move" on magazine that make by your readers will be recorder and analyzed, you will see which page is being focused on. For another, Google Analytics will also help you measure your advertising ROI as well as track everything within the publications.
7. Friendly Customer Service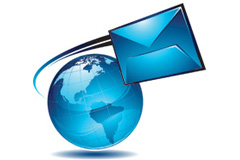 Have a question about the software? Need a technical service recommendation to your magazine creation? Or want to know our future update plans? Just contact our friendly customer service center directly, 24 hours a day, 7 days a week. Send you messages to [email protected], we will try our best to help you solve problem and answer your questions.
8. Unbeatable Price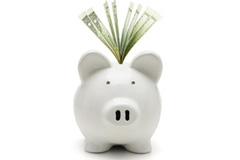 Word to Flash Magazine is our self-developed product which doesn't need to pay extra technology fee. The streamlined business model helps to offer only the highest quality of services at unbeatably low prices. You can benefit from our hugely sort after pay one-time charge. Convert unlimited number of Office files to any number of Digital Magazines.
9. Free, Free, Free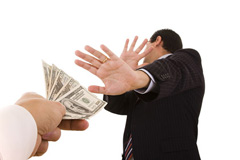 Free Update—you will be free to use all later update versions once you have ordered, no matter the price of the new version raised or not.
Free Templates and Themes—besides default templates and themes provided in Word to Flash Magazine, we will also publish more free designed themes online future.
Free and Unlimited Conversions—once you ordered the PDF to Flash Magazine programs, you can convert as many books as you want, no extra royalties, one-time fee, and use forever. .
10. 30 Days Money Back Guarantee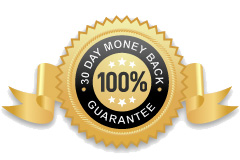 After ordering the Word to Flash Magazine, if you're not completely satisfied with the product within 30 days when your initial order was placed, you can send your refund request to our support center. We will reply you and full refund you as you want, no more processing fees needed.
With Word to Flash Magazine, there have many poweful features.
1. Quickly convert Word to Flash Magazine

With Word to Flash Magazine, you can create Interactive Flash Magazine with less than 10 minutes, and you don't need any programming or Flash skills, just three steps, you will build realistic book with the real page turning effect and sound.
2. Powerful Template Design

Word to Flash magazine provides multiple powerful template design tools, enables you to insert soft sounds as background music for building more fantastic magazine. You can also change background image, design most suitable for you magazine's tool bar and book color, etc.
3. Share Function

 the function of share, let you and your book readers share published amazing digital flash magazine with friends, fans via email, FaceBook, Twitter, Google, etc social website. Then more and more people online all over the world will have more chance to read your magazines.
4. Preserve original document layout

With Word to Flash Magazine, it will help to preserve original document layout, include bookmarks, images and text. When you import word document into the program, you can choose to import objects from original Word file, no matter Bookmark or text content.
5. Flexible Exports

There have many types for your choice in Word to Flash Magazine:
*.html allows you to upload online or just view offline; *.zip is easy to send by email;
*.exe is single executable file for you to run on PC individually.
6. Mobile Devices Support

Besides viewing your book on PC and Mac computers, books created with Word to Flash Magazine can be read on mobile devices, including iPhone, iPad and Android. It is so convenient for you to get more book readers who use these mobile devices a lot.
7. Free templates download

Word to Flash Magazine provides a lot of pre-designed templates and themes in Template Select interface for you to use directly. You can edit your book match themes based on these different style templates, and we will also publish more free ones online later for you to download and use.
8. Page Index and Bookmark

With convenient function of page index/book mark in Word to Flash Magazine, readers can navigate quickly to any page within your publication using a thumbnail display of your pages or bookmark in magazine.
9. Zoom in/out, Full screen, single/double view model

Very convenient for readers view page-flipping magazine with the flexible zoom in/out, Full screen and single/double page view model.; get full viewing experience in Full Screen; read one page after another in single page model, read realistic flipping-magazine in double page model.