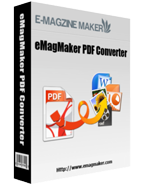 FREE
For Windows 7, Vista, XP

Free eMagMaker PDF Converter
Helpful tool to batch convert PDF files to Word, PPT, Flash and Image with ease!
Available to all PDF files;
Convert PDF files to common Word files;
Convert PDF files to attractive animated flash;
Convert PDF files to images in four formats;
Convert PDF files to PowerPoint presentations;
Convert PDF files in batch mode quickly;
Provide Hot Dir Mode for transferring PDF to image;
Provide concise interface which is easy to operate;
Transfer PDF to flipping book:
PDF to Flash Magazine
Download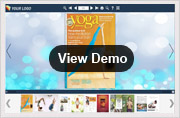 Flash Player 10.0+
Why Use?
Screenshot
How It Works
PDF file is common in modern office. We need to transfer it to the others formats such as Word, PowerPoint, Flash, or Image sometimes. The eMagMaker PDF Converter will help you on these. It is completely free software we developed especially to convert PDF files. The convert speed is high and the output quality can be guaranteed. There are three conversion modes: Hot Directories Mode, Batch Mode, and Command Line Mode. As it is difficult to edit a PDF file, you can convert it to Word for editing easily. If you need to flip the book automatically as animated flash, you should select "Adobe Flash" as the Convert Type. When PowerPoint presentation is needed, this useful tool will help to save a lot of time. In addition, it can help to extract the PDF pages into images. What a great freeware it is to make the PDF into different formats! Have a try of this completely free eMagMaker PDF Converter right now!
1. Three conversion modes
Hot Directory Mode: it is designed especially for image type. You are able to define the Import Directory, Output Directory, and Log File path freely. It will convert PDF file into images one by one.
Batch Mode: you can convert PDF files in batch as its name. Four convert types are provided to choose from. They are Microsoft Word, Microsoft PPT, Adobe Flash, and Images. This mode is suitable to people who need to convert large amount of PDF files.
Command Line Mode: to use command line to convert PDF files to Word, PPT Flash and Images.
2. User-friendly interface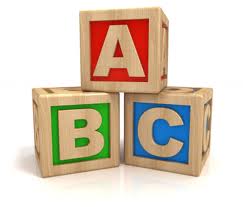 After you have finished the conversion, the "Information" will be "Success" and a green icon will be showed before the file name. You can add file, add folder, remove, and clear with ease. It is also convenient for you to switch these two conversion modes. After you have import the PDF file, the file name, information, size, latest modified time, and full file name are showed in the window. These give us clear information about the file.
3. Do further settings base on personal needs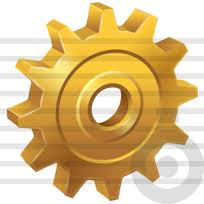 In the PDF Convert Setting window, you can define the PDF Convert Range by yourself. So just choose and define the Range if you don't need to convert all pages. Besides, it is your choice to create directories for each PDF or not. In addition, others four tabs are BMP, JPEG, PNG, and TIFF. BMP are also called bitmap or DIB file format. It is an image file format used to store bitmap digital images, especially on Microsoft Window and OS/2 operating systems. You can select Color, Gray, or Blank-and white as the color mode for BMP files. As to JPEG tab, two color modes, Color and Gray, can be selected for JPEG files. You can adjust the quality of the file here too. The PNG setting tab is similar to the first two while the TIFF setting tab provides Compress options and you can make your choice to merge images into one TIFF file or not.
4. Four output types to choose from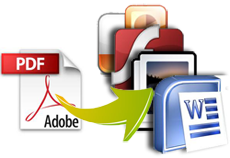 Microsoft Word, Microsoft PPT, Adobe Flash, and Images are all file formats that are common used. The eMagMaker PDF Converter can at least meet basic requirements. We hope that people who are going to download this software will find it useful after use a time. I believe that it is surely worth a try.
5. Completely free
You might have known that how powerful this software is now. What important is that it is completely free. It is really good news to someone who is still student or who just want to have a try on the PDF converter. Of course, it has the very strong practicability even though it charges you not any Cent. Just go ahead and enjoy the joyful of convert PDF files right now!
eMagmaker PDF Converter: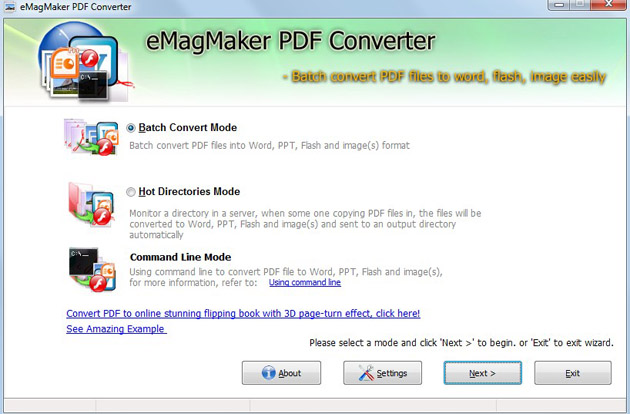 Batch Mode: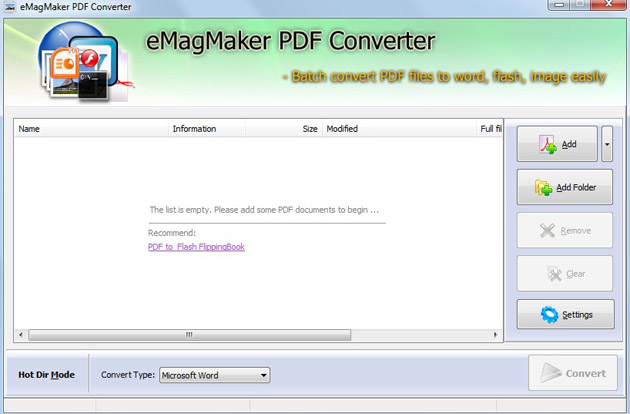 Hot Directory Mode: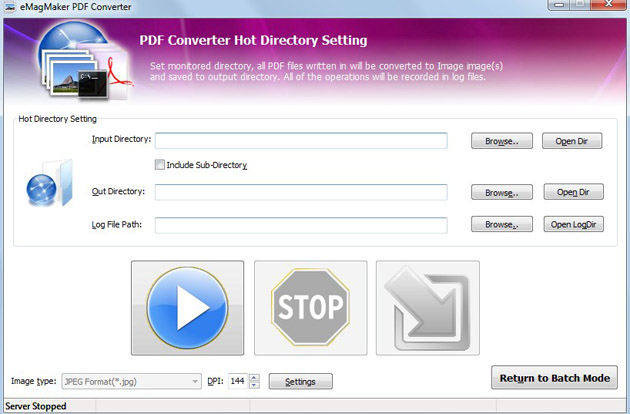 Click "Settings" to open the "PDF Convert Setting" window: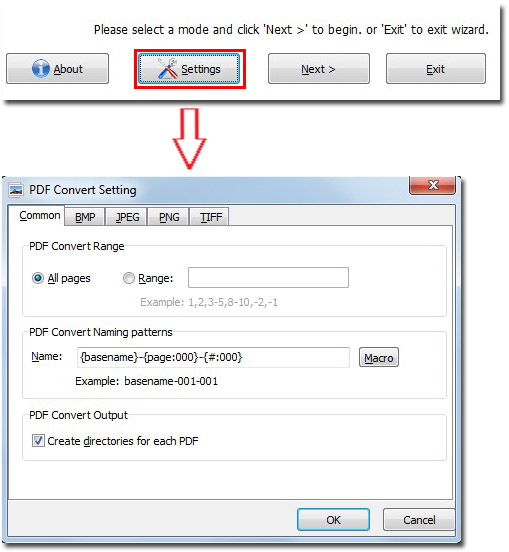 How to operate the Batch Mode: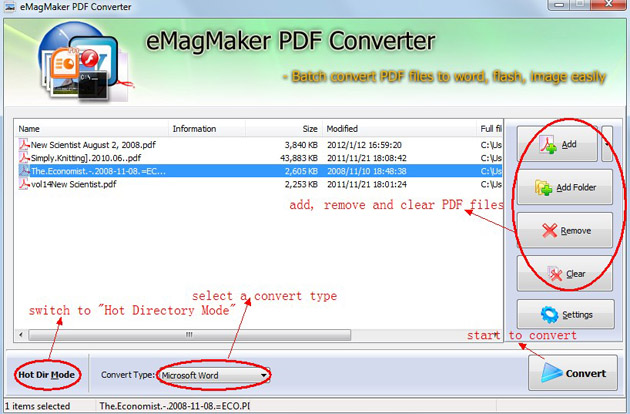 How to operate the Hot Directory Mode: