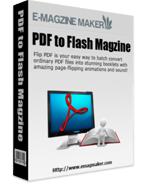 Flash Magazine Themes for Urban Nightscape Style
Attractive urban nightscape themes are pre-designed for making flip book easily.
It is of high quality and beautiful out appearance.
It is the best free template for your flipping book.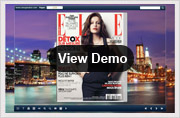 Flash Player 10.0+
Make Cool FlippingBook with Urban Nightscape Style Themes
The Flash Magazine Themes for Urban Nightscape Style are finally come out today. You don't need to be charged for this package. There are three different themes for you to choose from once you download. It is suitable for many kinds of flipping book. Just import this theme to make amazing works with a real page flipping effect, never waste your precious time on designing theme from then on.
You may be busy with your work every day. And you may leave home at the early morning and go back late at night, but never pay your attention to the beautiful city at night. As your work make you tire. Then just look at the screenshots below. What a surprise is that the lights at night decorate all the buildings. They become charming and eye-catching. This really motivates people to have a meaningful life. And we should enjoy beautiful things around us. I would like to believe that you and your readers will like such gorgeous themes. Download and use it to make online flip book without any hesitate now!
To use Themes & Template, you must install PDF to Flash Magazine Pro or PDF to Flash Magazine at frist!
You can also reference to Order FAQs for more details about purchase.
Urban Nightscape Themes Screenshots