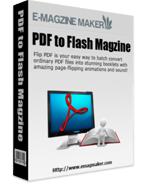 Flash Magazine Themes for Morning Dew Style
Special morning dew style themes are released today.
You don't need to spend precious time on designing or choosing template any more.
Download these themes and no fee will be required.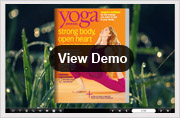 Flash Player 10.0+
Make Cool FlippingBook with morning dew style themes
Do you want to transfer your pdf to flash magazine? Are you seeking for special themes to make your books a real page flipping effect? The flash magazine themes for morning dew style can help you on this. When the darkness is passing, the bright is coming, the sun is about to rise. The grasses wake up to welcome the morning. The crystal dew is still hanging on the grasses. It will be gone when the sun comes up. Don't you think it is so lovely and attractive? I believe your readers will fall in love with this theme. And it would help to make your flip pdf a strong impression on viewers. You could relax yourself by importing such themes too. Download and apply them to your flash magazine instantly. There is no any fee requirement. Just enjoy your design freely.
To use Themes & Template, you must install PDF to Flash Magazine Pro frist!
You can also reference to Order FAQs for more details about purchase.
Morning Dew Themes Screenshots