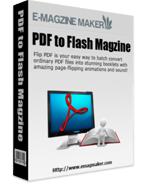 Flash Magazine Themes for Free Bird Style
High quality free bird style themes are released for you today.
It is about free and lovely birds.
You can download free and own it forever once downloaded.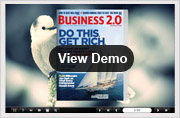 Flash Player 10.0+
Make Cool FlippingBook with free-bird-style themes
Are you looking for special themes for your flip books? There are thousands of flipping books in the internet. You should do something to make different from them. Importing a special theme to the flash flip book is a practical way to be impressive. The flash magazine themes for free bird style we release today are really lovely and beautiful. Your readers may fall in love with these birds. You can see from the below screenshots that there are three different backgrounds in this series. The first one and the third one is about little birds setting in the branch. And the second one is about a flying bird flies to the flowers. They are all so cute. I can find any excuse to pass up such attractive templates. Our free templates are available to any magazines and albums that created by PDF to Flash Magazine. Download free and make great flip books now!
To use Themes & Template, you must install PDF to Flash Magazine Pro frist!
You can also reference to Order FAQs for more details about purchase.
Free Bird Themes Screenshots