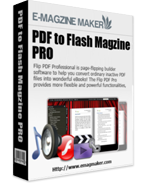 Flash Magazine Themes for Petal Style
Flash theme for PDF to Flash Magazine (Pro) is released now.
It is good enough to build beautiful flash magazines.
Fee download, free use, free output.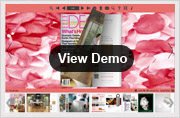 Flash Player 10.0+
Make Cool FlippingBook with Petal Themes
Flash magazine theme in petal style is released today. It is decorated of beautiful flowers petals. We not only choose background image of high quality carefully, but also design the toolbar with full buttons. Apply this petal style theme for flash magazine will help to save a lot of time. We have already provided many series template about flowers. And they are different from each other. We all know that many people would like a flash theme about flowers, as it can bring a good mood when doing reading. Today, the petal template also has its own beauty. Pure petals always disseminate of soft fragrance. It is really suitable for e-magazines. Download free and import into magazine maker PDF to Flash Magazine Professional or PDF to Flash Magazine now! Magazine maker for Mac version such as PDF to Flash Magazine Professional for Mac is applicable too.
To use Themes & Template, you must install PDF to Flash Magazine Pro or PDF to Flash Magazine at frist!
You can also reference to Order FAQs for more details about purchase.
Petal Themes Screenshots