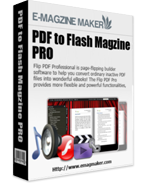 Flash Magazine Themes for Colorful Feather Style
Flash theme for PDF to Flash Magazine (Pro) is released now.
It is good enough to build beautiful flash magazines.
Fee download, free use, free output.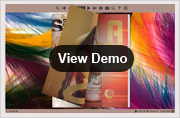 Flash Player 10.0+
Make Cool FlippingBook with Colorful Feather Style Themes
Flash magazine themes for colorful feather style are provided by eMagMaker. Feather might remind you of birds and flying. Feather is always light and warm. It also means free. Download and import such kind of theme into the magazine maker for your flipping book will cost you no money. The light color of the background image is special and eye-catching. It will bring your book to life miraculously. The flash flipping effect can be highlighted perfectly by this way. If necessary, try to insert a piece of melody for the eBook to make a different atmosphere. I think your flash magazine will be welcomed if you have make efforts to find a good theme for it and design it carefully.
To use Themes & Template, you must install PDF to Flash Magazine Pro or PDF to Flash Magazine at frist!
You can also reference to Order FAQs for more details about purchase.
Colorful Feather Themes Screenshots