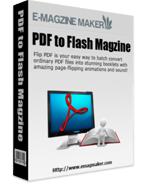 Flash Magazine Themes for Dreamy Red Style
Create stunning flip books by importing the Dreamy Red style themes.
Make up your works quickly with free templates.
Download free to save time and money.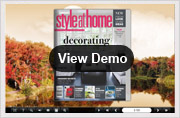 Flash Player 10.0+
Make Cool FlippingBook with dreamy-red-style themes
Nowadays, there are thousands of flash magazines published online. To receive a great success, your works should be good enough to be remembered. Importing attractive themes to flash catalogs is an effective way to make impressive works. The flash magazine themes for dreamy red style we release today are about a dreamy red maple world. The scene of its background image is fantastic. We all know that red stands for passion. Converting pdf to flash book by importing this themes could help catching eyes. You do not need to waste your time on designing beautiful themes any more. Besides the attractive looking, you can receive a flip page flash effect easily. I believe that no one will pass up such high quality templates. You'll never imagine that this series of themes are all free for you. You can download the package and choose your favorite one from the package.
To use Themes & Template, you must install PDF to Flash Magazine Pro frist!
You can also reference to Order FAQs for more details about purchase.
Dreamy Red Themes Screenshots