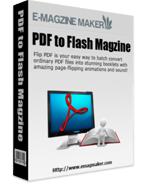 Flash Magazine Themes for Cool Cube Style
These are special creative cube style themes for you here.
They make people feel cool and fresh.
And one important attraction is that they are all free.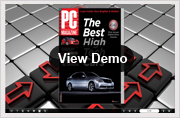 Flash Player 10.0+
Make Cool FlippingBook with cube-style themes
The themes we release today are of cube background pictures, they belong to creative design, which are different from the material object photography. It is really a unique style for you. The most obvious feature is they are so creative. Maybe you are worried about getting something special, and you like simple design like this, then these ones will be your best choices. You can apply such perfect themes to your books easily after downloading. As for the way to importing into a theme, you can reference to the FAQs website or ask for help from support website, we are eager to serve you and continually provide you with products which are of better quality and reasonable prices. Besides, all the themes and some good softwares are completely free. We will continue to carry out more and more free themes for you here.
To use Themes & Template, you must install PDF to Flash Magazine Pro frist!
You can also reference to Order FAQs for more details about purchase.
Cool Cube Themes Screenshots