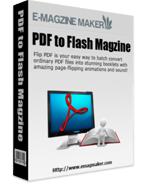 Flash Magazine Themes for Color Bubble Style
Color bubble style theme for flash flipping book is online now.
This is a newest pre-designed theme series we release for you.
Enjoy the free download and the quick importing right now!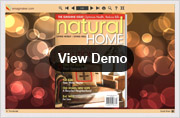 Flash Player 10.0+
Make Cool FlippingBook with Color Bubble Style Themes
Are you looking for something which can be widely used for flash flipping book? A flash magazine theme for color bubble style is such a series of outstanding templates we provide for you. You can download free and import it into you flipping magazine to find this amazing effect. It is available to both the PDF to Flash Magazine and the PDF to Flash Magazine Professional.
Let's have a look at the screenshot of the flash flipbook presentation. We can see that there are three themes in this series. They are in the same style and the bubbles are very interesting. Almost everyone has played with the color bubble when we were children. We all know that when soap and water are mixed, color bubbles can be produced easily. Such Templates can be applied to online flash magazines and used as the advertisement background. Of course you can embed it into your personal flash book if you like. It is really a good choice. Now you can download this package free and have the fun of making a wonderful flipping book!
To use Themes & Template, you must install PDF to Flash Magazine Pro or PDF to Flash Magazine at frist!
You can also reference to Order FAQs for more details about purchase.
Color Bubble Themes Screenshots