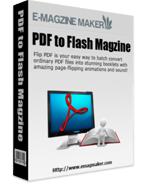 Flash Magazine Themes for Close_up Flower Style
Beautiful close-up flower style themes assist you in creating flip books.
There are three different themes for you to choose from.
It will help to save time effectively.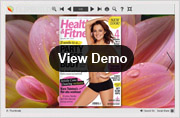 Flash Player 10.0+
Make Cool FlippingBook with close_up flower style themes
The Flash Magazine Themes for Close-up Flower Style including three free themes. You can download the package and extract it to choose your favorite one. The feature of it is that the photograph embedded as background is about flower which is taken in close-up. You may find something you like. The theme is in a popular style. It will be applicable to different kinds of flip books. Such beautiful themes could enable you to receive a flash page flip effect effortlessly. What's more, flower themes can help to leave a good impression to your viewers. It makes people comfortable and enjoyable. This will bring a good mood. By the way, our PDF to FlashBook Professional enables you to create MAC version at the same time. Upload your MAC version to make sure that your readers can download flip for mac.
To use Themes & Template, you must install PDF to Flash Magazine Pro frist!
You can also reference to Order FAQs for more details about purchase.
Close_up Flower Themes Screenshots