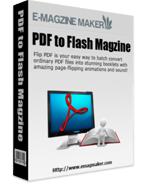 Flash Magazine Themes for Candlelight Style
Beautiful candlelight style theme is released today.
It is colorful and attractive for flip books.
No money is required for downloading.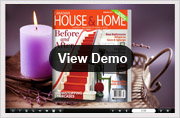 Flash Player 10.0+
Make Cool FlippingBook with Candlelight style themes
Today's Flash magazine themes for candlelight style are about quiet atmosphere. You may be tired of dazzling themes and want to try something purity. Well, the candlelight style theme is especially designed for your flip books. Look at the screenshots as below. You can find that the candles in the background images are not ordinary candles you have ever seen. They are in different colors and shapes. The first one is purple. The second one is colorful. And the third one is heart-shaped.
Decorate your flip books with this charming candlelight can help to make a real flash page flip effect easily. Moreover, using this template for flash book may remind you of the merry past times. For this reason, candle is widely used in party or festival. Has it captured your heart? Download and make beautiful page flip book at once.
To use Themes & Template, you must install PDF to Flash Magazine Pro or PDF to Flash Magazine at frist!
You can also reference to Order FAQs for more details about purchase.
Candlelight Themes Screenshots