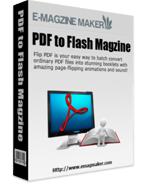 Flash Magazine Themes for Australia Scenery Style
An Australia scenery style theme which is of high quality is provided today.
It would be a good way to save both time and money by importing free themes.
You are free to download and use without any limitation.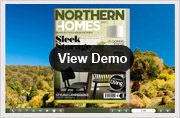 Flash Player 10.0+
Make Cool FlippingBook with Australia Scenery style themes
As the most publishers, you may have to spend their precious time on making the content of magazine. So there is no time to design beautiful themes for your flipping book. Download some free high quality resource from the internet is a good choice. What's more, we update different styles templates for your dairy. Today, the Australia scenery style is finally released. It is decorated with background image which taken from the real Australia scenery. We design elaborately to come out with such attractive template for you. You can transfer pdf to flash directly by importing this theme. It is really a piece of good news. Isn't it? Let's have a look at the below screenshots. The sky is blue. We can even smell the fresh air. Are you ready to download and convert pdf to flash book? Have a good experience immediately!
To use Themes & Template, you must install PDF to Flash Magazine Pro frist!
You can also reference to Order FAQs for more details about purchase.
Australia Scenery Themes Screenshots