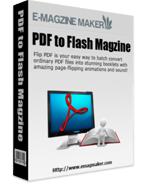 Flash Magazine Themes for Abstraction Style
Abstraction style themes express the concept of transmission.
You don't need to spend your time on designing beautiful themes.
Just download and import with a minutes.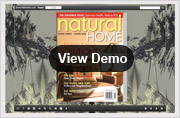 Flash Player 10.0+
Make Cool FlippingBook with abstraction style themes
Today we provide you a special series of themes which is about abstraction concept. It is designed base on imagination. Download and import this theme for your flip pdf could make readers amazed. Please have a look at the below screenshots. We can see that the gray is basic color of the background image. It is not bright but outstanding. Don't you think it is so special and good enough for your magazines? Transfer pdf to flash books by importing such themes will bring you a great success, because it could help to leave a deep impression to viewers. It is so cool that younger would like to download and use it. In order to make e-magazine with high quality, I suggest you to edit your pdf book before converting. So you can also download pdf editor which named eMagMaker PDF Editor at first. I hope that you will have a nice experience.
To use Themes & Template, you must install PDF to Flash Magazine Pro frist!
You can also reference to Order FAQs for more details about purchase.
Abstraction Themes Screenshots