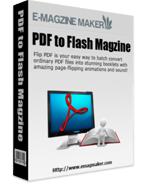 Flash Magazine Themes for Slipping Time Style
Create interactive online ePublications by using these slipping time style templates.
Make an amazing effect in a few simple steps.
Download free in a few minutes.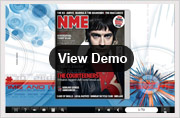 Flash Player 10.0+
Make Cool FlippingBook with Slipping-Time-style themes
Have you ever echoed of the past happy days? These flash magazine themes for slipping time style can bring you back to the past. You may also feel that the time goes faster and faster when we grow up. We cannot catch it but to make full use of it. These slipping time style themes give people a kind of quiet feeling. There is a single tone of color in each picture. Photographs which are taken from real clock can make us think of the time easily. You can obtain a realistic page flip effect by using these special templates via our flip effect software. We provide several types of software for you to choose from. The PDF to Flash Magazine, the PDF to Flash Magazine Pro and the PDF to Flash Pro for Mac are the main products of our company. All the themes we release here are free. You can have a free trial at first. Believe that you will get a surprising effect.
To use Themes & Template, you must install PDF to Flash Magazine Pro frist!
You can also reference to Order FAQs for more details about purchase.
Slipping Time Themes Screenshots