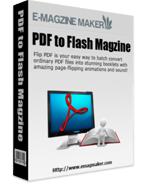 Flash Magazine Themes for Christmas Ball Style
Colorful Christmas ball style templates are provided to make eye-catching e-magazines.
They can help to save much of your time.
You don't need any payment to download.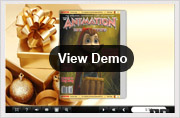 Flash Player 10.0+
Make Cool FlippingBook with Christmas-ball-style themes
Flash magazine themes for Christmas style are designed for everyone who loves the festival. Christmas adornment is little not glistening simple sense, for example the adornment of star and pompons are very common. Christmas in America is a time of spreading good cheer. Every child loves Christmas because they will receive gifts from their families. In short, Christmas is a time for family gatherings and holiday meals. These themes may remind you of the happy time and bring an atmosphere of rejoicing to you. They enable you to make stunning flash flipbook easily and rapidly. And your readers can enjoy the happiness when they are doing the reading. This is really a thing as like kill two birds with one stone. Do you agree? You can download these templates freely and import them into you flipping online magazines with a few simple steps.
To use Themes & Template, you must install PDF to Flash Magazine Pro frist!
You can also reference to Order FAQs for more details about purchase.
Christmas Ball Themes Screenshots