How to generate audio narration for flipbook with magazine maker?
Magazine maker released by eMagMaker such as PDF to Flash Magazine or PDF to Flash Magazine Professional has audio narration feature. People can edit the audio text in the software and then it will help to generate audio file automatically. Use this feature, an assistant will show in the right bottom and narrate pages contents. This is really cool. Readers can not only get information by viewing the pages but listening to the audio narration.

Step1: install the new flipbook creator;
Step2: launch the software and import your PDF file;
Step3: choose "Assistant" tab in the left panel, make sure that you have double clicked "Lily" to apply assistant;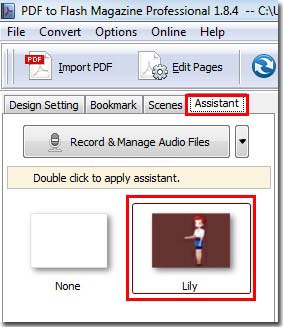 Step4: click "Record & Manage Audio Files" and fill in Audio Text for each page, and click "Generate audio" before you transform to next page;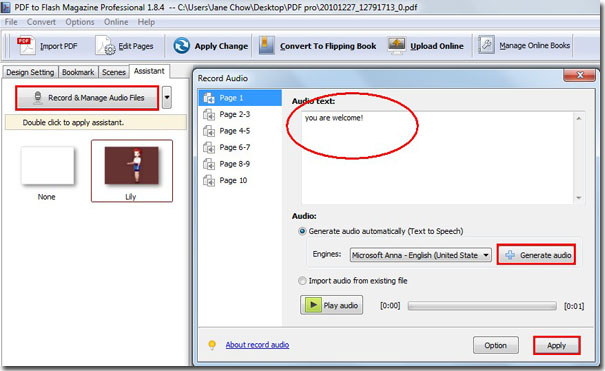 Step5: click "Apply" when you finish. You can preview the audio narration now.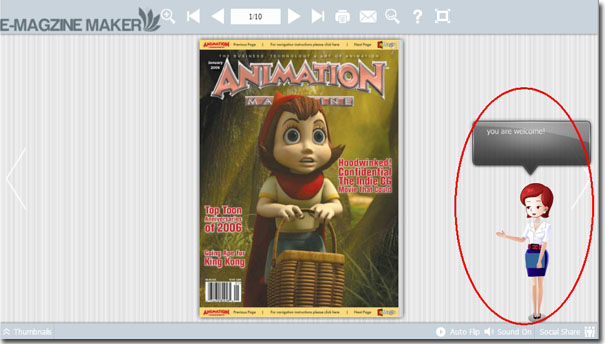 *Please be aware that you have to click "Apply Changes" to apply any changes to the flash book.
Download the PDF to Flash Magazine
Download the PDF to Flash Magazine Pro
Download the PDF to Flash Magazine Mac