45. How to put links to watermarks of flash magazine?
Q: I am creating flash magazines and I want to embed watermarks into the pages. It will be perfect if links are able to add to watermarks. Then my question is can I put links to watermarks? And if yes, how can I make it.
A: It is really a good idea to design watermarks with links for the flash flipping book. You can follow the below tips to get some help.
Step1: click "Import PDF" to open the import window and then click "Set Watermark".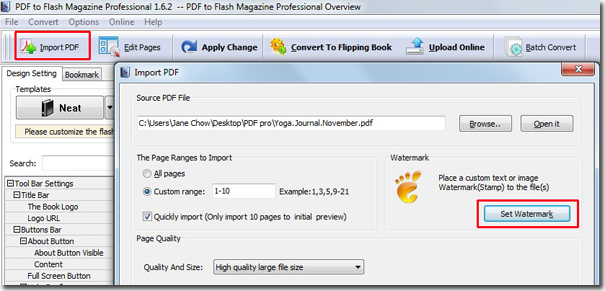 Step2: click add button to add new text watermark.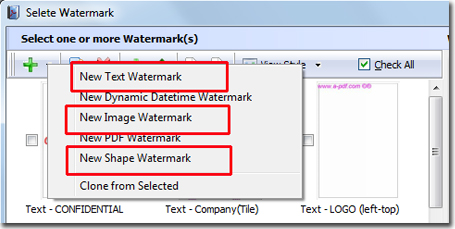 Step3: click "Links" tab and choose "Apply Link" option. Enter a web link URL in the blank.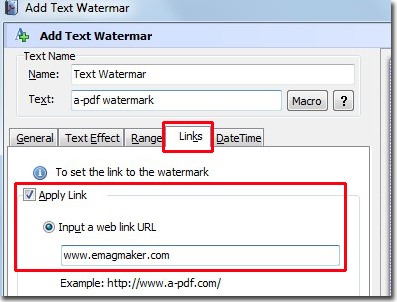 Do the any others setting for the watermarks and click "OK" to save your settings. After that, you can apply this watermark to your flipping book.
*Please be aware that you have to click "Apply Changes" to apply any changes to the flash book.
Download the PDF to Flash Magazine
Download the PDF to Flash Magazine Pro
Download the PDF to Flash Magazine Mac