105. Can I integrate two PDF files into one flash magazine?
We usually think that one PDF file should convert to one flash magazine with magazine maker. However, we may have built several PDF files and want to integrate them into one e-book when doing conversion. We can import only one PDF file in one time when using the PDF to Flash Magazine Pro. But it provides full editing functions, by which user can not only insert multimedia elements, but also delete, insert, or adjust pages.

Step1: launch PDF to Flash Magazine Pro and import a PDF file;
Step2: click "Edit Pages" icon to open the Flip Page Editor;


Step3: click "Insert pages" icon -> choose "PDF" as the "Insert type" -> define the location you want to insert the PDF file at -> browser and open the PDF file -> define the PDF Page Range -> click "Insert" icon to complete import;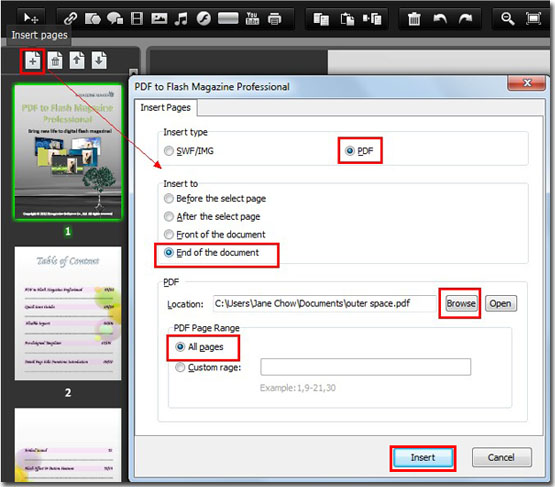 Step4: save the settings or save and exit the Flip Page Editor.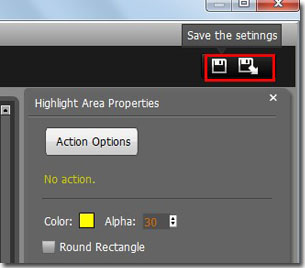 *Please be aware that you have to click "Apply Changes" to apply any changes to the flash book.
Download the PDF to Flash Magazine
Download the PDF to Flash Magazine Pro
Download the PDF to Flash Magazine Mac