Make your flipping book different
To make outstanding flipping book to be different from others is a necessary way to reach success. Nowadays, thousands of e-books are published on-line every day. You have to learn some skills of flash flip book making. Today, we would like to suggest you some experiences which might be helpful for you.
Besides the content of your book, you should pay your attention to the out appearance. It includes the theme, animate effect, video, picture, and so on. Viewers would always be attracted by unusual things, especially when there are too many choices to choose from.
So first, you should create a good theme which is match to your book. You could download free themes or design your own themes. The first choice will be time saving and the themes' quality is good. The second choice is suitable to someone who has unique ideas about the flash book and would like to design by themselves.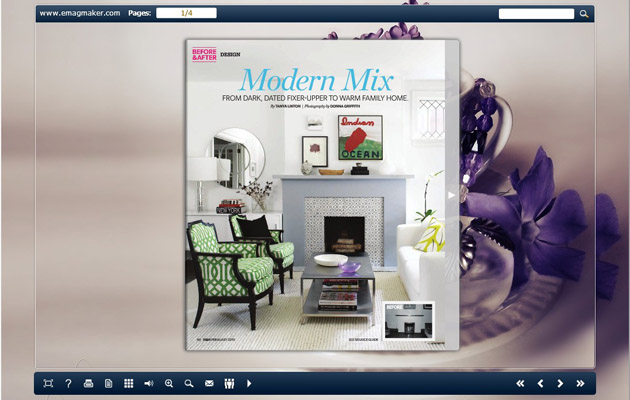 In addition, you can use the Page Editor function fully. For you can add flash effect, sound file, video, and picture with it easily. The PDF to Flash Magazine (Professional) contains a user friendly tool bar for you to operate with ease. Furthermore, you can also download pdf editor to make professional editing. Of course, factors you embed into your works must be match to your book. Or the aesthetic will be broken and the result is not as good as you wish. So we suggest you to consider this problem before the creating.

These are some tips we share with you today. We really hope that it could be helpful. At last, we will give a soft remind that a great flipbook software is as much important as any other multimedia elements. Have a nice trip here!
Have a free try on PDF to Flash Magazine
Make flipping book on Mac: PDF to Flash Magazine Pro for Mac
Download free beautiful flipping book templates:Themes 2012
Free Download PDF to Flash Magazine
Free Download PDF to Flash Magazine for Mac
Free Download PDF to Flash Magazine Pro
Free Download PDF to Flash Magazine Pro for Mac