Learn More about the Four Kinds of Flash Magazine Templates
Once you have decided to create a flip publication, you need to choose or design a template for it to make it different from others. A beautiful template can bring great help to catch eyes. It is as important as your book content. It is no doubt that people will be attracted by book with good looking appearance. They would like to continue to read the flipping book if the book template is fascinate enough. There are four styles templates provided by the PDF to Flash Magazine professional. They are Classical, Float, Spread and Neat. But do you know what the differences are among them? To learn more about this could help to make a right choice.
Classical
Classical template enables you to show your flip pdf in an unadorned style. You can even try to hide the bottom toolbar to lead all of the attention to be focused on your flash flip book content. To leave a deep impression to your viewers, you can insert a beautiful background image for the book too. This classical style template is commonly and widely used in many occasions.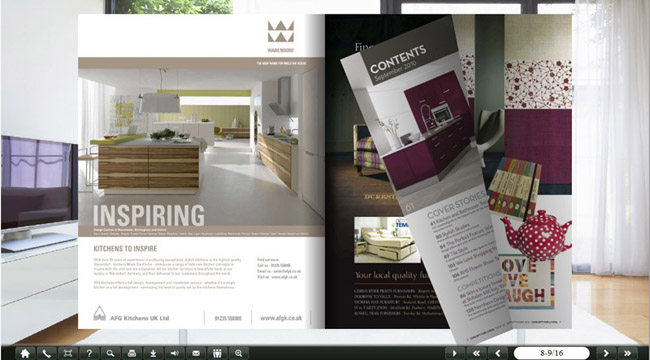 Float
Float templates is the most flexible template which will carry out many functionalities for your flash magazines, such as define Book Title, Book Logo, Outer and Inner backgrounds, Toolbar position and so on. It is much easier for you to make a gorgeous flash book with such style template.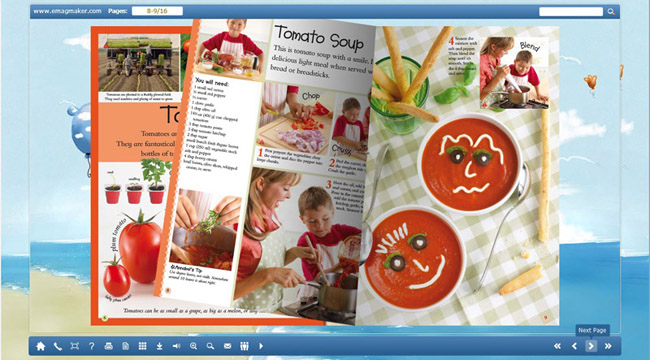 Spread
Spread template shows you all the buttons on the left and top of flash window. The features it provides are similar as the Classical style. So if you don't want to show the toolbar on the bottom as usual, you can use this Spread template. You can find features such as Thumbnail, Search and Help, Full Screen, share and Social Share on the top.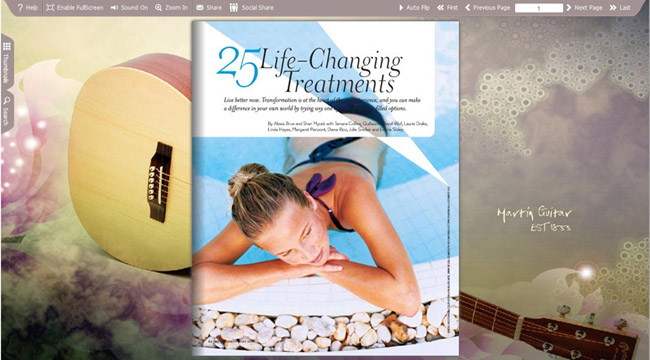 Neat
It is a newest template which provides a stylish and fresh look for you to design more stunning flipping book. You can add brand logo and your company URL in the top toolbar, show or hide transparent thumbnails at bottom, set features buttons base on your needs, enable Social Share via different channels, etc. I believe many readers will be fond of such a concise template.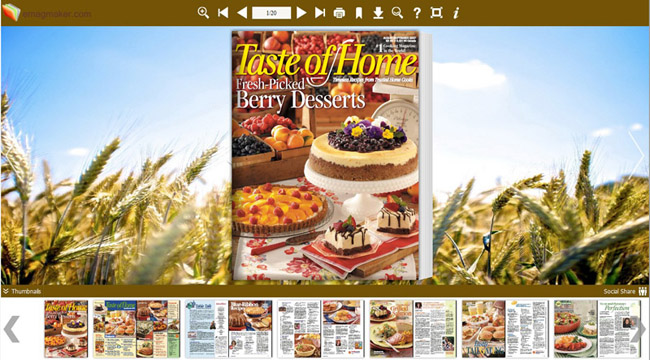 Do you know which template you need now? Have a try of the PDF to Flash Magazine Professional at once! Or you can have a look at our example at http://www.emagmaker.com/example.html.
Have a free try on PDF to Flash Magazine
Make flipping book on Mac: PDF to Flash Magazine Pro for Mac
Download free beautiful flipping book templates:Themes 2012
Free Download PDF to Flash Magazine
Free Download PDF to Flash Magazine for Mac
Free Download PDF to Flash Magazine Pro
Free Download PDF to Flash Magazine Pro for Mac